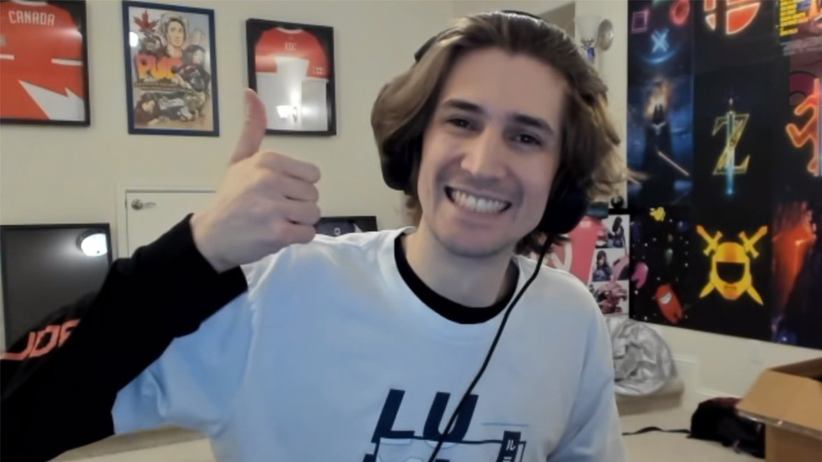 xQc's relationship with gambling has been, to put it mildly, fraught. Now, a new report by Metro.co.uk suggests that xQc's popularity on Twitch, a streaming platform, may have generated as much as $119 million in gambling handle for his sponsor. As the fifth-most watched streamer on the platform, this raises some questions.
xQc is presently maintaining sponsorship ties with Stake.com, one of the most prominent gambling websites in the world, which has been known to back prominent personalities, such as Drake, but also partner with entire organizations, such as the UFC or professional soccer teams, such as Watford FC.
For a while there, xQc has avoided the topic of gambling. He gambled, but he tried to explain his reasons to do it. At one point, he admitted that he was a gambling addict, but assured people that he was alright. He said that he was one of few fortunate enough to be able to afford losing money on stream and be alright about it.
This led to his father roasting him live on stream and condemning his son's recklessness following xQc's loss of $2 million on gambling. Many fellow streamers have pitched in to explain xQc's behavior. One of them, Mizkif, offered a rare insight into how much money young streamers, who are popular enough, stand to make by promoting gambling.
Mizkif said that he had been offered $10 million to stream gambling on an unnamed sponsor site casually for about a year. According to reports, his daily workload would have amounted to 30 minutes give or take. Metro.co.uk argued that xQc has already admitted to having generated $119 million for Stake.com, with people using the streamer's dedicated gambling code on slots or sports wagers.
xQc has been trying to keep a cool head and has not paid attention to much of the anti-gambling talks that emerged. He originally pursued gambling for a while in 2021, but dropped it, returning to it only a few weeks ago. It's unclear what the exact detail of his sponsorship arrangement with Stake.com are, it seems, but the streamer has argued that he loves gambling and he won't apologize for doing what he enjoys.
Other streamers have discussed the morality of promoting gambling messages, with some, such as Ludwig, a former Twitch streamer, arguing that xQc's behavior was justified, in part, because the Amazon-owned platform made it possible for streamers to benefit from such arrangements. He did not seem to completely agree with xQc's decision though, because xQc did call Ludwig out and said he had sold out to YouTube for more money.
Image credit: Twitch