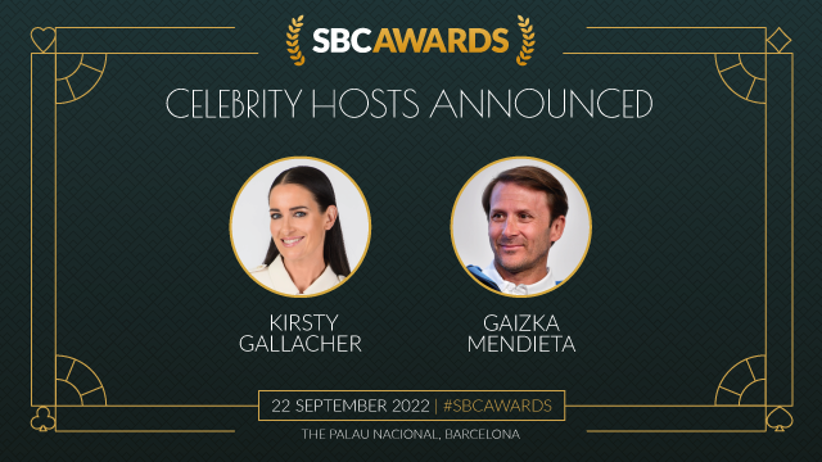 This year's edition of the SBC Awards will be held in the company of two star-hosts, SBC Events has confirmed. The ceremony will be co-hosted by Kirsty Gallacher, a renowned sports broadcaster, and Gaizka Mendieta, a famed former Spanish soccer player.
This announcement comes on top of the many other activities that delegates can expect to see and experience at the ninth edition of the SBC Awards, including a soccer tournament. The SBC Awards 2022 ceremony will be part of the SBC Summit Barcelona, bringing both events closer together and offering a streamlined experience for all.
There are 45 categories companies will compete in with the event's website already offering an insight into the contenders. As to the hosts, they are both prominent names and respected by many in the industry. Mendieta won his first trophy in the 1999 Copa del Rey Final against Atlético Madrid.
He found his way to the finals in the UEFA Champions League back-to-back in 2000 and 2001 successfully. Mendieta's experience took him to play for the likes of Barcelona and Lazio, making his career quite interesting and proportionate to the man's stature in soccer. Commenting on the opportunity to be joining the event as a host, Mendieta said:
I look forward to delivering the great news to the winners and celebrating the best in the betting and gaming industry.
Gallacher was equally pleased to be joining the SBC Awards event. She has already worked with both the SBC Awards as well, and this is her fifth time hosting the event. She may also be known as a Sky Sports News presenter and has an extensive presence in sports broadcasts and productions in the United Kingdom.
Gallacher shared her excitement to be a part of this experience and added: "Winning feels great, and we need to learn to appreciate the winners and applaud them for all their efforts." She and Mendieta were welcomed by SBC CEO and founder Rasmus Sojmark who said that the SBC Awards are an integral part of the betting and gaming industry.
He added that even more companies are joining with each new edition and now, having a legend such as Mendieta, will give the ceremony a new significance and make it unforgettable.
"Mendieta will have the full support of Kirsty Gallacher, who has been excellent in presenting the awards for a few consecutive years," Sojmark added. The event will be held on September 22 at Palau National in Barcelona.
Image credit: SBCNoticias