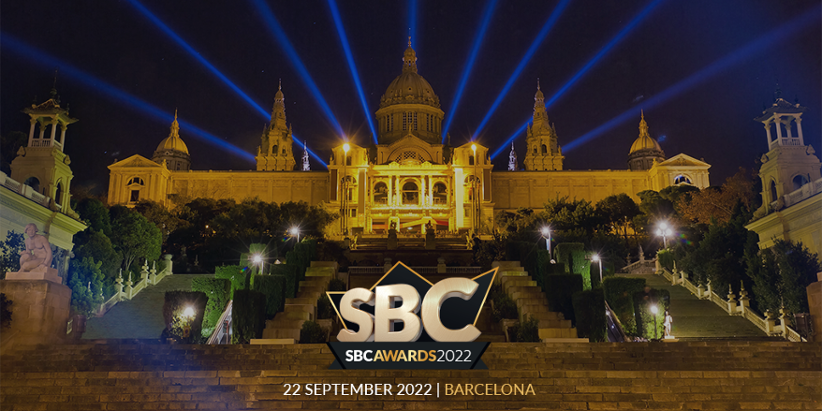 The SBC Awards 2022 will take place in Paul Nacional in Barcelona, Spain on September 22, the hosts announced in a press release. This is a change from the traditional venue for the event with the Awards previously taking place in London and later in the year, in December, wrapping 2022 with a final hurrah to the hard work companies did throughout the year.
This time around, though, SBC Awards wants to make sure that the end-of-year schedules are a bit clearer and that stakeholders are free to travel and join the ceremony. A total of 1,000 attendees are expected to turn up for Awards evening.
To make the most out of the event, SBC is also going to hold the Awards on the final day of the SBC Summit Barcelona, another prominent industry meet-up where stakeholders from all over the world come together to exchange know-how, and establish new connections, or just enjoy the releases.
Commenting on this change of venue, SBC CEO and founder Rasmus Sojmark said: "After consulting with our partners and audience, we decided to move the SBC Awards ceremony to sit alongside SBC Summit Barcelona to allow people to take in two must-attend events in a single trip."
The original summit will also be quite an important fixture for the industry as the hosts expect to see as many as 6,000 delegates present, which will make the SBC Summit Barcelona the biggest event yet hosted by the company.
Meanwhile, those participating in the SBC Awards 2022 show will do so across several categories including Socially Responsible Operator of the Year, Best Social Responsibility Supplier, and Crypto Gaming Operator of the Year. There will be more geographical awards as well, including Northern, Southern, Eastern, and Western European Sportsbook.
The list of companies vying for the title will include a total of 21 suppliers, 15 operators, four payment solutions providers, and three affiliates. The previous edition of the Awards saw many companies, including Genius Sports, Evolution, Bet365, Betradar, Betsson, and others make receive a distinction.
The SBC Summit Barcelona 2022 will be definitely worth attending itself, with a 12-track conference and 200 companies setting up their shops to show what their products are all about this year.
Image source: Lottery Daily