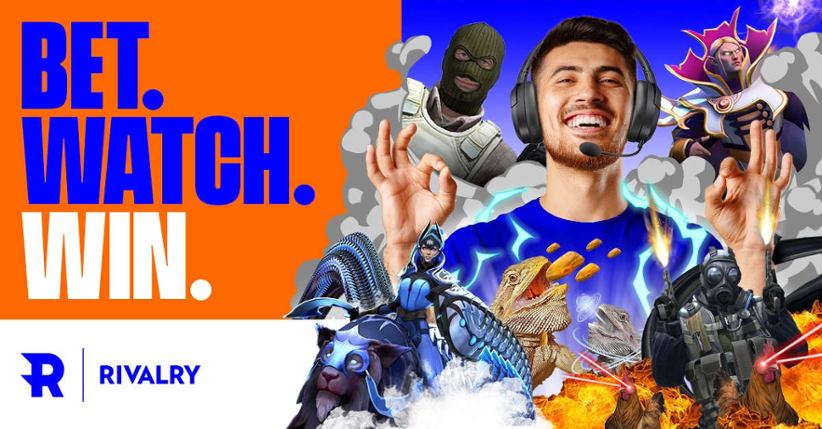 Rivalry, an endemic esports and sports betting company, is building upon its competitive video gaming portfolio with the addition of mobile products. The company has announced today that it has added mobile esports as part of its trading platform and will allow consumers to range on a number of leading mobile video games.
This is a direct response to the expanding footprint of mobile gaming and the accompanying interest in betting on such games. Presently, Rivalry offers esports bets on some of the most popular and played games around the world, including Garena Free Fire, PlayerUnknown's Battleground Mobile, Call of Duty Mobile, League of Legends Wild Rift, and Montoon's Mobile Legends Bang Bang.
Each of these games has millions of active players and an established competitive ecosystem supported by grassroots movements and developers. This marks the first move on a such scale whereby an esports betting company has adopted mobile esports products en masse. It's a clear sign that even though Rivalry is rapidly branching out to a casino and traditional sports gaming, it intends to remain a trailblazer in the esports betting sector as well.
Commenting on this launch, Rivalry CEO and co-founder Steven Salz said that mobile gaming is expected to play an increasingly important role in the overall gaming ecosystem. Mobile esports, once cast out as pariahs, are now breaking into the mainstream, opening up fresh opportunities for placing a competitive wager.
Salz argued that his company's motivation came from a realization that to many gamers out there, desktop and console devices are not the go-to option, and they would much rather prefer to follow mobile esports.
"This makes the global ecosystem for mobile gaming incredibly deep and exciting. We think the future is massive for this platform," Salz explained. He added that Rivalry remains determined to continue and maintain a clear focus on spurring innovation in the betting sector and all verticals it operates in.
Rivalry has repeatedly said that it is focusing on Gen Z and younger Millennial demographics as its most valuable customers, but it intends to stay at the very front of the industry as a whole by constantly bringing fresh experiences for all.
All titles picked by the company have been shortlisted after credible evidence about their market potential. Rivalry is also expanding in other realms of the experience with the company launching the Massively Multiplayer Online Gambling Games (MMOGG) games that are a unique twist of the traditional casino experience.
Rivalry is also developing a "Quest" campaign to create various experience objectives that fans can tackle one at a time. Essentially, Quest is just like a regular loyalty program but with a few twist that is arguably going to sit well with younger customers. Rivalry remains one of the most accomplished esports betting companies worldwide, having secured numerous licenses recently, one of which is in Australia.
Image credit: Rivalry.gg