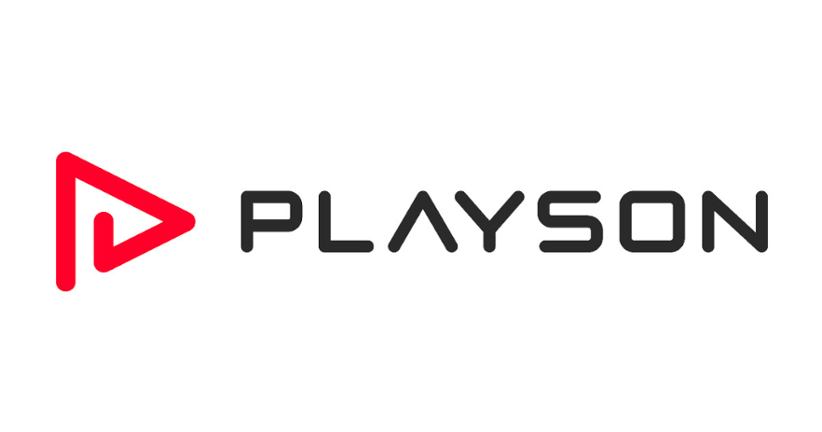 Acclaimed iGaming developer and supplier Playson has set out on a rebranding journey that will touch upon the company's established brand identity and elevate it. To this end, Playson has reworked its logo which reflects its ambitions to pursue acclaim worldwide and ensure that consumers get to enjoy the company's products no matter in what jurisdiction they are in.
Playson argued that the new logo has been inspired by the "play button" which is synonymous with the player's desire to be part of the action. The company has described this as a more aggressive marketing push that it seeks to satisfy and meet player demands in fullest by providing a rich portfolio of high-quality games.
Playson preceded this rebranding move with several important changes that put the company in a position where it would be able to scale up its product offering and continue to deliver on its stated targets. This move also coincides with the changes across the European continent with many countries re-regulating their markets, and jurisdictions such as the Netherlands and Germany launching newer and stricter gaming codes.
Playson has said that its new design reflects its ability to create math-driven titles that come with pleasant aesthetics and ultimately deliver fantastic games. Playson CEO Alex Ivshin also commented on the change and said that the company was all about international growth and long-term success.
According to him, the rebranding would guarantee that Playson is in a position whereby it can continue growing and delivering on a strong variety of products. In a press release, Ivshin confirmed that his company would be attending ICE London 2022 and the new image would be part of Playson's presentation during the expo.
Playson has been undergoing some rapid and necessary changes on a structural level. As a Ukrainian company, the firm had to quickly move to safer parts of the country due to the Russian war that has raged across the entire country with multiple strikes on civilian areas.
Nevertheless, Playson has rallied and showed its ability to move ahead with business amid turbulent times, which has, in turn, demonstrated its ability to stay competitive. Ivshin admitted that it was a very difficult time for his team members and the people of Ukraine.
"We are incredibly proud of their ability to remain optimistic, resilient, and dedicated to producing quality products during the toughest of circumstances, " he said in a press release. In the meantime, Playson remains a tight-knit team of exceptional individuals, the executive confirmed.
Image credit: Playson