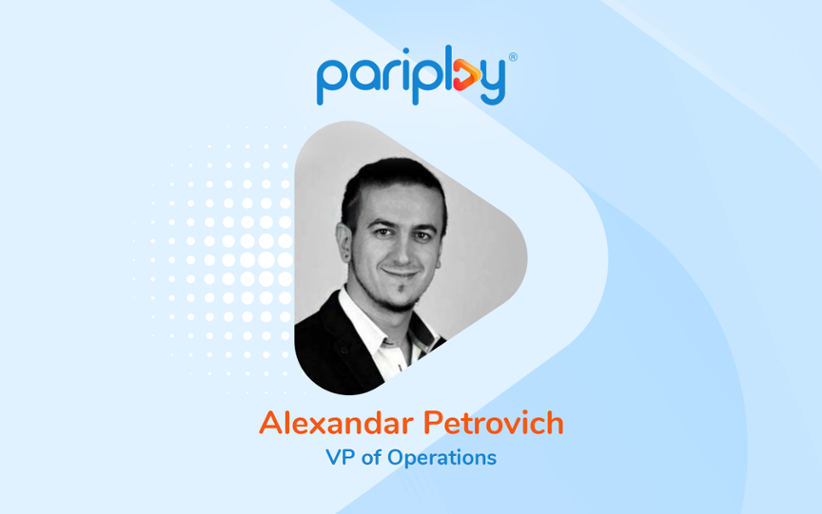 Pariplay has announced a new appointment designed to strengthen its team and operations, as the company is expecting 2023 to be marked by particular growth and opportunities for its business. Alexandar Petrovich is stepping in as Vice President of Operations, the company announced in a statement shared on its website and via email.
Petrovich will be looking after the aggregator platform and seek to leverage it so as to ensure future growth opportunities, new partnerships, and a robust overall performance across the board. Petrovich makes for a good fit in the company, and he has not been hired by chance.
In fact, the man knows his way around the iGaming industry. He did a stint with Mansion, William Hill, Playtech, and others. His most recent position was Managing Director/Director of Operations at Mansion Group, and he has been part of the gambling industry for the past 17 years, making him a well-seasoned veteran with a deep understanding of player needs, and more importantly – what businesses need to do in order to meet them.
Petrovich has also worked with WPT.com, helping it advance the organization's corporate strategy, product and corporate ambitions as the World Poker Tour was seeking to expand its digital presence. While his position may come with a few challenges of its own, Petrovich has plenty to show for it.
He is well-versed in coordinating, planning, and executing sophisticated corporate strategies and he will now be assisting Pariplay in one very particular and very important objective – executing the company's growth strategy in North America, which has already been under its way. Commenting on his appointment, Petrovich hailed the efforts put in by Pariplay to expand its presence in North America.
"I'm looking forward to contributing to the company expansion and propelling the business forward with my expertise towards reaching new heights," Petrovich noted. Pariplay Managing Director Adrian Bailey was similarly pleased with the appointment of the new executive.
"Alexandar brings with him a wealth of experience in the industry, and we're confident he'll be a magnificent addition to our team," Bailey concluded. Pariplay recently consolidates its presence in the iGaming market in the United States by teaming up with DraftKings in New Jersey and providing the operator with content.
Image credit: Unsplash.com