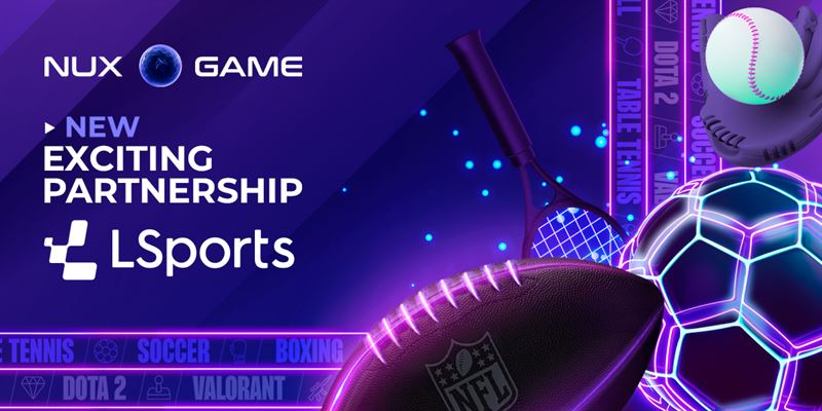 NuxGame, one of the leading sportsbook and platform providers in the interactive wagering industry, has signed a new partnership with LSports, a company that specializes in sports data feeds. The new partnership is designed to create unique opportunities for NuxGame clients which are keen to explore a more engaging overall betting product, the companies said in a press release shared via email.
NuxGame's expertise is currently focused on the online and land-based sportsbook platform vertical, and the company offers a number of engaging products, such as sports odd data feeds to empower partners in regulated markets.
The sports data feed that NuxGame develops though will now benefit from LSports' own product offering, which covers 100 sports and offers low latency solutions, which are ideally fit for the needs of modern consumers. LSports also has a product called BetBooster which is designed as an automated sports insights feed that helps players understand sporting events better.
The tool is also linked to better overall engagement and higher customer satisfaction, LSports says. Sportsbook operators also stand to gain from this new partnership between LSports and NuxGame. LSports is capable of boosting revenue for companies thanks to its intuitive and accessible features that empower customers and help them read into the sports action and motivate them to bet.
Commenting on this opportunity, NuxGame CEO Daniel Heywood said that the company was excited to see this alliance form, hailing LSports' odds services. "This partnership will allow us to offer a wider range of sports betting options and enhance the overall user experience for our customers," Heywood explained.
It is a partnership, Heywood said, that will help drive results for both companies and deliver a strong value for partners. LSports CRO Yoav Ziv was equally pleased with the marriage between the two companies. Ziv suggested that NuxGame will benefit greatly and leverage LSports' tech solutions to boost its presence and standing in the current sports betting ecosystem.
BetBooster and other features delivered by LSports, assured Ziv, would have that consolidating role for NuxGame as a leading solution of sportsbook platform and software. NuxGame is a prominent developer of sportsbook software that is built in a way to provide third parties with all they need to build their businesses from the get-go and establish themselves as leaders in the sports betting vertical.
Previously, NuxGame partnered with Symplify to benefit from the latter's CRM and AI cloud capabilities. NuxGame also established a partnership with Flows, a "no-code innovation platform" designed to facilitate new product introductions, reduce costs, and facilitate platform integrations.
Image credit: NuxGame