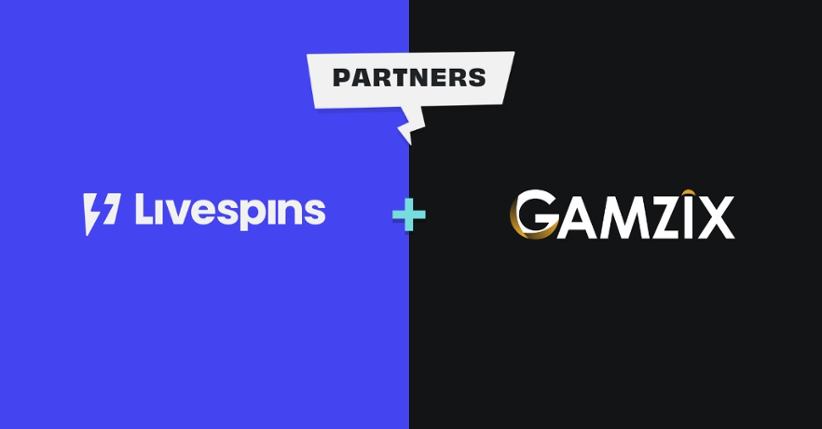 Livespins, a company that specializes in a new brand of online casino entertainment by offering spectators and streamers the chance to play together, has extended its library of products available to content contributors through a new partnership with Gamzix, a prominent developer of slot and crash games, the companies announced in an email press release.
Gamzix, which has a status of a rising star studio, will be contributing to the impressive live content portfolio Livespins already hosts. Streamers that work with Livespins will have a vast selection of excellent titles to pick from, including Bonanza Donut, Fruit Story, Dogs and Tails, Buffalo Ice, Happy Rabbit, and others.
Livespins is also pushing ahead with the integration of numerous crash-style games brought around by the company, including Pilot Coin, Pilot Cup, and Pilot, all of which will be made available to audiences and the streamers who play the games.
Livespins' library is quite extensive, and it has added a number of excellent studios and solutions over the years, including Relax Gaming, iSoftBet, Yggdrasil, and many others. The way Livespins works is it allows audiences to bet alongside streamers, which makes for a brand-new and vastly immersive experience.
Each participant is able to choose their own bet size and number of spins, which means that people will share in the wins and losses, but also go at a pace they are fully comfortable with. Social interaction is key here as Livespins seeks to completely innovate how casino players and audiences experience gambling in the first place.
Livespins CCO Michael Pedersen hailed this new opportunity and said that "content remains king" for consumers and that is why his company continues to seek the addition of fresh and worthwhile titles to explore.
In Gamzix, we have a pioneering developer whose games promise to get players on the edge of their seats with each spin," Pedersen noted and added that audiences and streamers are bound to enjoy the many products this studio brings around.
Gamzix CMO Marina Kalinina was similarly thrilled with the opportunity, and she described Livespins as an "absolute phenomenon." Thanks to this new partnership, Gamzix has a sustainable and responsible partner that will allow the studio to quickly reach new audiences.
Previously, Livespins partnered with Yggdrasil, as mentioned earlier. The streaming platform has been committed to bringing groundbreaking content to its audiences, and for its streamers to enjoy.
Image credit: Livespins