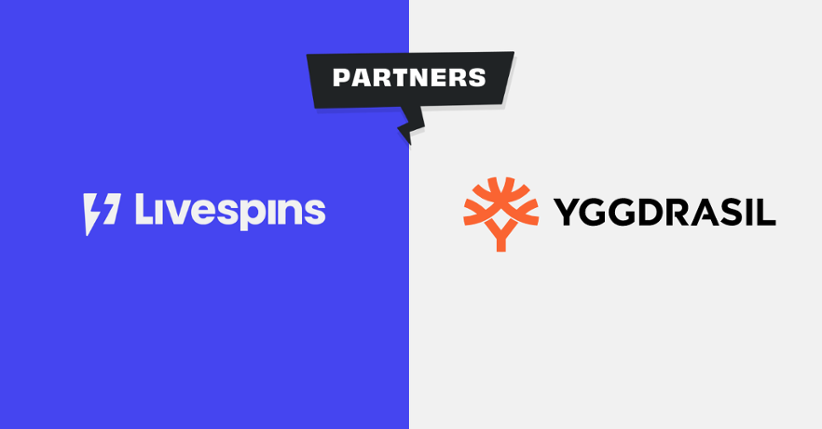 If the iGaming industry is ever to be televised, this would happen through the efforts of Livespins, a company that broadcasts streamers who play some of the hottest slot games out there, boosting awareness for individual games, but also enabling consumers to engage with the industry in innovative ways. Part of Livespins' growth strategy has been predicated on adding some of the best developers to its shopping windows.
The latest to join is Yggdrasil Gaming which will now make its titles available to the streamers who work with Livespins. The partnership is mutually beneficial as it would enable Livespins to broadcast highly engaging and player-favorite slots whereas Yggdrasil will benefit from additional boosting its brand awareness.
More importantly, spectators have the opportunity to engage with the actual betting experience by placing wagers behind the streamer and being part of the action. Further interaction is offered by enabling spectators to chat with streamers and other players, introducing various reactions that allow the community to engage and keep the social flow going. Virtually, Livespins is Twitch for slots lovers and streamers who are looking to turn their passion into a full-time gig.
Livespins has decided that maintaining its success will be predicated on adding more high-profile partners in the long term. Commenting on this opportunity, Livespins CCO Michael Pedersen explained that Yggdrasil Gaming is a powerhouse in the iGaming industry and integrating the firm's slots with the company is an important achievement for the streaming platform.
"We want our streamers to be able to access the slots that get them and their audiences on the edge of their seats with each spin, and in Yggdrasil, we have a studio that knows exactly how to get player pulses racing," Pedersen said in an official press release to the media.
Attracting Yggdrasil Gaming as a partner is also a testament to Livespins' added value in the iGaming industry and its ability to build compelling experiences that appeal to both B2B customers and ordinary slot lovers.
Yggdrasil Gaming commercial operations director Andrew Pegler welcomed the opportunity and spoke about Livespins' revolutionary gaming model that makes it possible for communities to rally behind streamers and entire slots and participate in the iGaming experience in a new and engaging manner.
The "powerful combination" of these solutions, Pegler argues, would only lead to increasing the Yggdrasil brand's visibility in the constantly shifting iGaming market out there. Livespins remains fully committed to delivering a groundbreaking formula that will completely upend the way we experience iGaming.
Image credit: Livespins