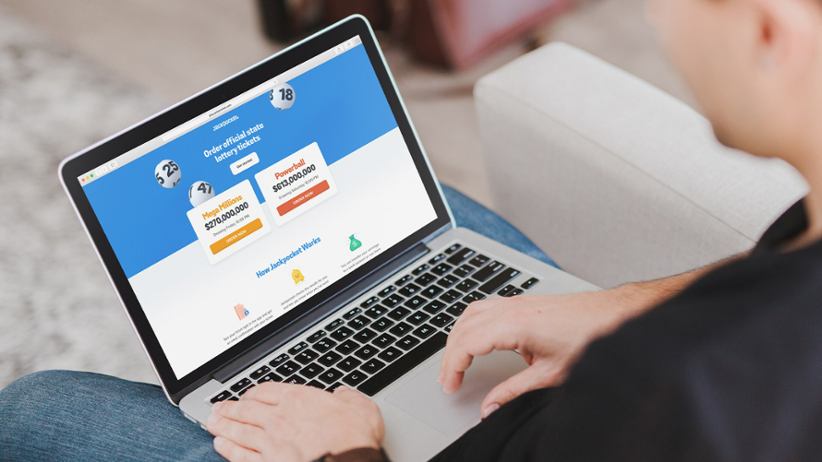 The leading third-party app providing an option for purchasing official state lottery tickets in the US, Jackpocket, expanded further the access options to lottery games. On Monday, the company confirmed that its lottery courier app it is now available for desktop devices.
The new accessibility option helps expand the reach of lottery games for users. Previously, Jackpocket was available for mobile devices using Android or iOS but now, the app is taking the convenience to a new level.
Thanks to the recent announcement, lottery fans in all 15 states where Jackpocket is live can now access lottery games via desktop devices. The process itself isn't complicated at all, as the lottery fans only need to visit Jackpocket's website and either sign in or sign up for their account.
Currently, Jackpocket supports 47 official state lotteries, delivering a secure platform for lottery fans to purchase tickets for Powerball, Mega Millions, as well as many other local games available within their state. The app is convenient as it allows the users to view an image of the ticket and also receive an automatic notification if they win. In some cases, gamblers can also secure instant prizes as well.
Besides offering convenient services, Jackpocket also supports responsible play. Customers of the company have access to self-exclusion, daily deposit and spend limits, as well as other responsible gambling resources. What's more, Jackpocket is the first third-party lottery service that has received a responsible gambling certification from the National Council on Problem Gambling (NCPG).
Since its launch a decade ago, the third-party lottery services company has seen more than $250 million paid out in lottery prizes to its users. Moreover, last year alone, there were more than 1 million winners, while 27 different people won prizes worth or surpassing $1 million.
Jackpocket's CEO and founder, Peter Sullivan, shared his excitement about the latest announcement in a statement saying: "Our goal at Jackpocket is to make the lottery more accessible and convenient, and this launch offers our users even more flexibility to participate their way on their schedule."
He pointed out: "Between Jackpocket's new web platform and our mobile app for iOS and Android, lottery fans can choose whichever experience suits them best." According to Sullivan, some 70% of the Jackpocket mobile app users are between the age of 18 and 45. Still, he acknowledged that the desktop product is already showing early signs of success. "Over 60% of our desktop users are ages 45 and older," said Sullivan in conclusion.
Image credit: Jackpocket