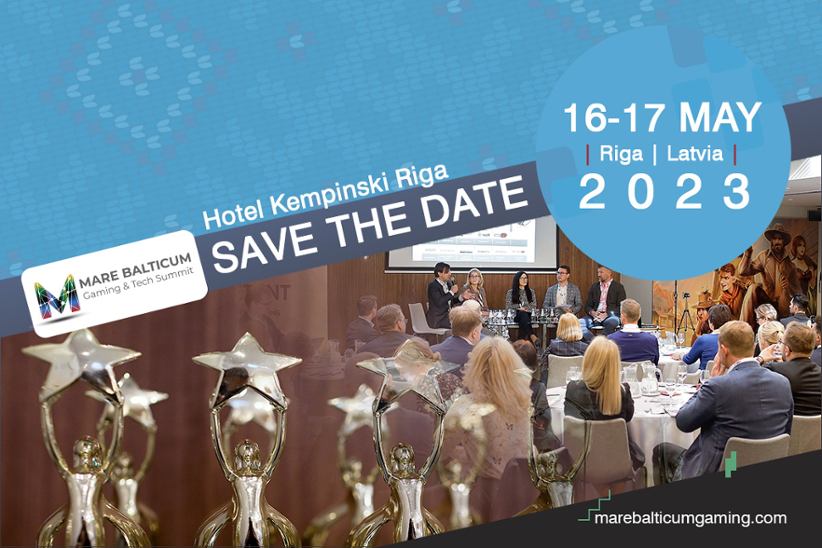 The registrations for MARE BALTICUM GAMING & TECH SUMMIT have now launched, the hosting agency, Hipther, shared in a press communication with Casino Guru News. The event, which is part of a network of overhauled industry gatherings, will be taking place in 2023 and comes shortly on the tail of another important announcement by the agency, the registration kick-off for Prague Gaming & TECH Summit.
The MARE BALTICUM GAMING & TECH SUMMIT is bringing together different industries to create a new type of conference where participants can benefit from each other's know-how and field expertise.
The gathering will be taking place at the Grand Hotel Kempinski Riga in Latvia on May 16 and May 17. It will reunite 65 speakers, 300 attendees and 15 different panels, along with two award ceremonies to crown success and networking parties to ensure that attendees have the opportunity to get to know each other better.
Commenting on this opportunity and the significance of the event, Hipther Agency Co-Founder and Head of Business Zoltán Tűndik simply said that the company was excited to reveal the new format. He explained that MARE BALTICUM GAMING & TECH SUMMIT was the result of combining two gatherings hosted by Hipther Agency into one to bring even more opportunities for the Baltic and Nordic regions.
"The new format will allow industry leaders from several industries to make new connections and share their latest news about iGaming, eSports, Blockchain, Artificial Intelligence, Fintech, Fashion Tech, Virtual Reality, Mobility, Climate Change, EdTech, and more," he said.
This consolidated format already reminds me of the Prague Gaming & TECH Summit, which was created to follow the same pattern of consolidation for the benefit of all stakeholders across numerous verticals. Hipther Agency is confident that this summit will continue on the tradition established through the previous editions of the summits and will remain one of the most important in-person gatherings in the renewed format in 2023.
The agency is confident that it is bringing together the top decision-makers in each of the verticals mentioned by Tűndik, which will allow stakeholders to discover a wealth of acknowledge. The summit will succeed in bringing government officials, C-level executives, compliance experts and more. Potential attendees can purchase the Delegate Pass or the Combo Pass. More information about the event is available on the dedicated webpage hosted by Hipther. Join some of the smartest people in the gaming industry at the MARE BALTIM GAMING & TECH SUMMIT.
Image credit: Hipther Agency