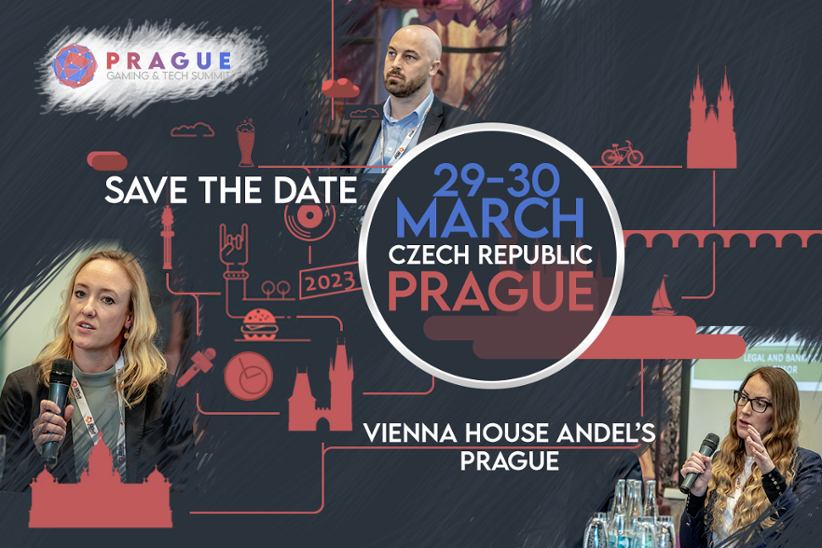 One of the biggest iGaming and tech events is back for another edition on March 29-30 next year. Prague Gaming & TECH Summit will be coming back to the Vienna House Andel's Prague in 2023 and feature 75 speakers, 300 attendees, and 20 panels, along with two network parties to allow for industry stakeholders to exchange know-how and get to know each other.
This year's summit is the combination of two industry events hosted by HIPTHER Agency which has reported strong interest in the summits and meetups over the past seven years. As to the actual meet-up, there will be a range of opportunities to discuss interesting topics that directly impact the iGaming and interactive wagering industry.
Those include areas of interest such as esports, blockchain, artificial intelligence, igaming, fintech, virtual reality, and more. The two-day event will present many opportunities to attendees and speakers, Hipther Agency Head of Business and Co-founder Zoltán Tűndik assured.
Presently, Prague Gaming & TECH Summit is touted as the most important in-person gathering for the Central and Eastern European region. Launched in 2017, the gathering has appealed to industry specialists from all levels of operations. It habitually reunites compliance experts and government officials, C-level executives, and other experts who are keen on pushing the boundaries of their respective fields of operation.
Some of the more exciting moments of the industry include the on-site testing of metaverse solutions via VR headsets. Presently, HIPTHER is running a significant discount on the Delegate Pass or Combo Pass, which includes three nights of accommodation at the official hotel, and helps you book early. You may find the necessary information here.
HIPTHER expects strong interest in the event from some of the most established leaders in the CEE region and is confident that this year's edition will reflect the success of previous gatherings and build upon that. "We are excited to reveal that our yearly conference in Prague will be combined with another conference that we are hosting in the region to synergize into a new format that further strengthens networking and learning in the Central and Eastern European region," Tűndik said.
Image credit: HIPTHER Agency