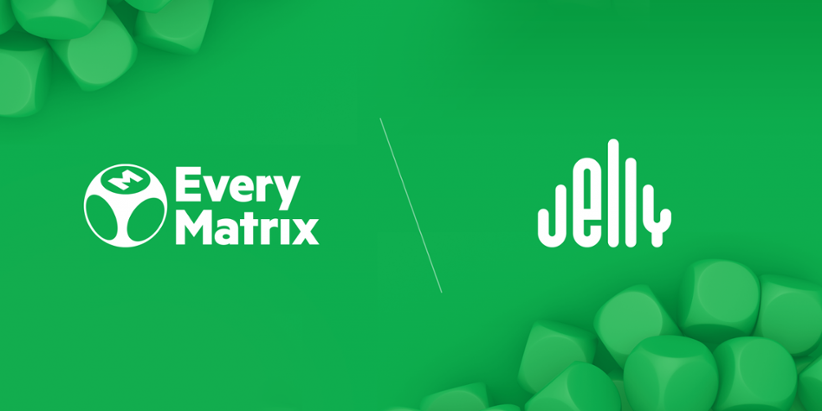 EveryMatrix has realized its latest strategic investment by committing an undisclosed amount to Jelly Entertainment, an up-and-coming iGaming studio. The company investor hopes to start growing its presence in the vertical's development space which would dovetail nicely with the current EveryMatrix operations which focus on supplying software and technology for gaming companies.
Jelly is focusing on real money games and has been on the market for the past two years. The company was able to secure investment by EveryMatrix once before, marking its potential and long-term promise. Jelly is not only receiving the war chest needed to carry on with its development, though.
It's similarly going to benefit from EveryMatrix's own business connections in the iGaming world. EveryMatrix has greenlit the addition of Jelly Entertainment products on its SlotMatrix platform which is used to distribute aggregated content.
Thanks to this technological springboard, Jelly's products will reach more customers and operators, making them a more prominent part of the iGaming landscape. Jelly CEO David Newstead welcomed the funding and said that he appreciated EveryMatrix's involvement, touching on the investor's plans for the United States.
Newstead confirmed that the UK-based developer shared a similar passion for the US market and the addition of EveryMatrix capital would accelerate the product roadmap which would ultimately translate into better positions in both the European and US markets.
EveryMatrix CEO Ebbe Groes was similarly pleased with the partnership and was happy to see Jelly join the SlotMatrix RGS list of partners.
"It is already live with several titles, and we've been impressed by the quality and creativity of its work. I see a long partnership ahead and this is why we picked it to continue our series of financial investments in the space," Groes said in an official statement.
SlotMatrix RGS CEO Ashley Bloor was also pleased with the addition of Jelly to the list of partners. SlotMatrix RGS only stands to benefit from the high-quality and mobile-friendly games that Jelly is building presently.
The investment comes amid strengthened financial results for the 2021 financial year reported by EveryMatrix. The company did see a small dip in its results because of the re-regulation of the German market and introduction of much tighter controls but is on the whole optimistic about its finances.
Nevertheless, EveryMatrix is preparing to continue evolving its product. In 2021, the company managed to set up its Armadillo Studios in the United States, signaling its interest in the country. The addition of Jelly Entertainment as a diverse and multi-jurisdictional partner is only going to support EveryMatrix on its journey to establishing a global footprint.
Image credit: EveryMatrix