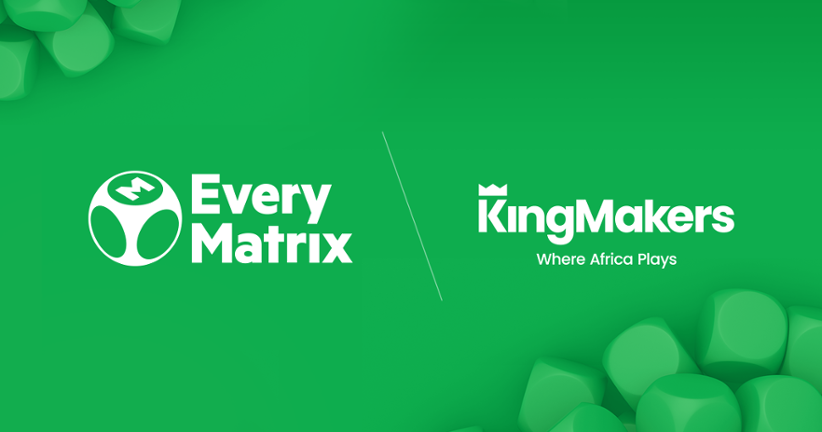 KingMakers' betting brand, BetKing, expanded its presence in Nigeria after going live with EveryMatrix's CasinoEngine. Announced earlier this week, the collaboration will see players in the country gain access to one of the largest casino content libraries within the gambling vertical.
Ultimately, the access to EveryMatrix's iGaming platform will seek to help BetKing continue to grow its footprint and expand exponentially. Leveraging engaging content and innovative solutions is expected to help the brand deliver new experiences for its customers and at the same time grow further.
Lauren Holder, KingMakers' Head of Gaming, shared her excitement about the latest announcement in a statement saying: "From signing the deal six months ago to going live has been a very smooth process and it's been a pleasure working with our partners at EveryMatrix."
Holder added: "The Nigerian and wider iGaming African market is an area we believe has huge promise and, together with EveryMatrix's leading productivity platform and the wide variety of flexible content options and revenue boosting functionality it offers, we believe the opportunities are endless."
In addition to tapping into a wide range of casino games, the deal brings engaging solutions from EveryMatrix that are expected to further propel BetKing's operations. As a result, the brand will integrate BonusEngine and JackpotEngine, two solutions that are proven to boost customer experience and engagement. Those solutions help gambling operators by allowing them to elevate the experience for their players via customizable jackpots and unique bonuses.
But the collaboration also marks a strategic move for EveryMatrix, considering the size of the regulated online gambling market in Nigeria. Judging by data from H2 Gambling Capital, the online gambling market in the country this year is expected to hit a gross gaming win of €560m. Projections also predict a doubling of that gross gaming win in the next three years.
Stian Enger, EveryMatrix's Head of CasinoEngine, was excited about the partnership with BetKing for the market in Nigeria. "The sky's the limit in terms of potential for BetKing and we're very excited to go live and accelerate the brand's casino growth in the months and years to come," he said.
Finally, Enger noted: "The brand has leading sports betting market share and I'm confident that in a short space of time the same will be said for casino thanks to the power of CasinoEngine and its best-in-class acquisition and retention capabilities."
Recently, EveryMatrix secured approval for its JackpotEngine from the gambling regulator in Malta, the Malta Gaming Authority.
Image credit: EveryMatrix