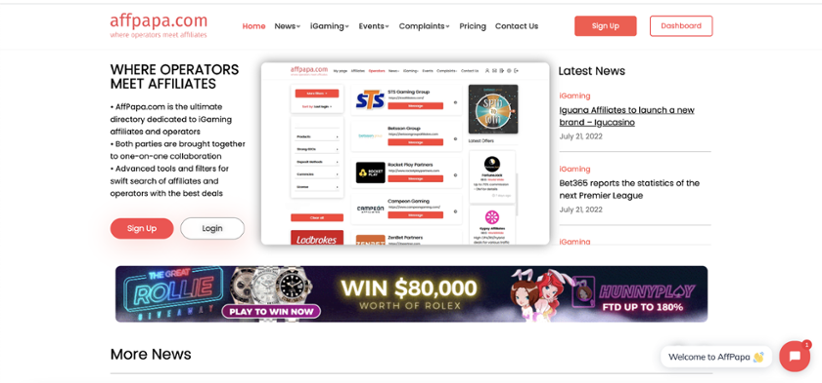 Casino Guru has launched a new partnership with AffPapa, a company dedicated to bringing together iGaming affiliates and operators.
The collaboration improves the two companies' relationship by providing users with all of the exclusive and necessary content required to traverse the industry across both corporate platforms. AffPapa is a leading meeting place and information source for affiliate companies in the iGaming sector to connect with operators. The partnership will enable Casino Guru to collaborate with some of the top-tier operators,continuing to expand its understanding of players' requirements and preferences in relation to the current affiliate market.
Casino Guru encourages casinos to establish a safer atmosphere by creating higher standards for the gambling industry. In turn, the online casino database educates players to make sound judgments by providing instructional information that focuses on informing users about how casino games function and the risks associated with them.
Casino Guru News, a recent project of Casino Guru, covers the most recent industry news as well as provides exclusive interviews, in-depth articles, and much more.
Yeva Avagyan, Head of Commercials at AffPapa, commented:
"I am pleased to announce our recent partnership with Casino Guru. Striving to create a safer gaming environment, Casino Guru assists players in navigating the world of online casinos. It's been a pleasure working with the team so far, and I am confident that this will be a very beneficial collaboration for both parties involved."
Image creidt: AffPapa x Casino Guru