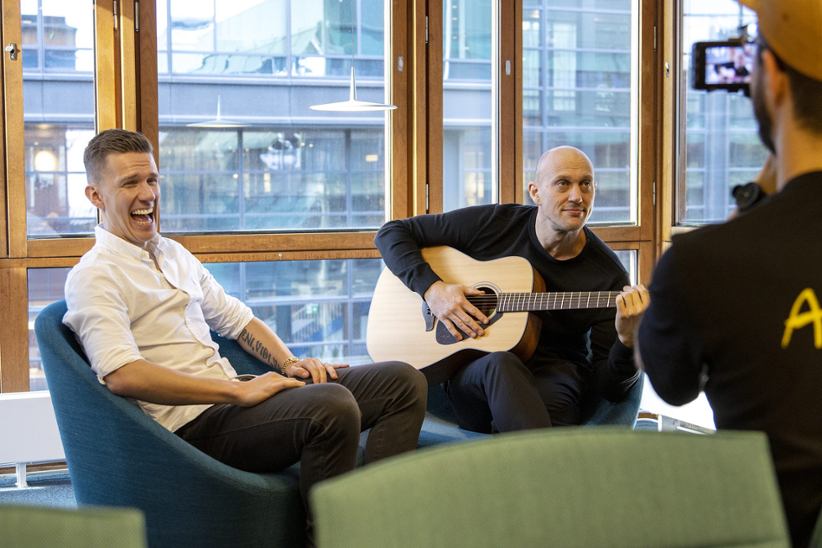 Betsson continues to build upon its relationship with representatives of Swedish athletics and sports. The company's latest move features retired soccer legend Pontus Wernbloom who will join the company's efforts to promote brand awareness but also support local sport in the country. Wernbloom's addition as ambassador is just the latest in a string of similar moves whereby Betsson has sought to create a more direct line of communication with sports fans.
In his new role, Wernbloom will seek to collaborate with Betsson activations and work on a range of sports-related and soccer initiatives. His presence will not be exclusively limited to soccer, though, with other sports also becoming part of his repertoire as Wernbloom seeks to reach the most people possible.
Commenting on his appointment as ambassador, Wernbloom suggested that he would be involved in activities similar to Betsson's Fimpens Resa, but this time the focus would be on soccer, with perhaps a few other sports as well. He chose to remain tacit about what this partnership would bring exactly, adding a layer of exclusivity about the forthcoming campaigns the player will be involved in.
As to Betsson PR manager Robin Olenius, the appointment of Wernbloom in this new position has been a bull's eye. Essentially, Wernbloom is someone who fits well with the rest of the ambassador team and is aligned with the company's own strategic goals, Olenius explained.
"Football is undeniably the biggest betting sport and together with Wernbloom we will continue to create the industry's best content," the Betsson representative added in an official statement.
Wernbloom has played in numerous teams during his professional career, including AZ Alkmaar in the Netherlands and CSKA Moscow in Russia, along with PAOK in Greece. He is joining others, such as Christian Eklund and Jonas Björkman who represent hockey and tennis & padel respectively.
Betsson has been very active in Sweden building unique productions that have allowed the company to engage with sports fans not necessarily basing this on the betting experience exclusively.
The Fimpens Resa initiative is now in its fourth season and has achieved great success among fans. The show is distributed through YouTube and it has seven million views there but other digital channels are used as well.
Betsson is also hoping to promote more grassroots sports in the country. The collaboration with Eklund, for example, started over three years ago, and in February the pair announced that they would work on a new initiative designed to bolster grassroots involvement in hockey.
Image credit: Betsson Group