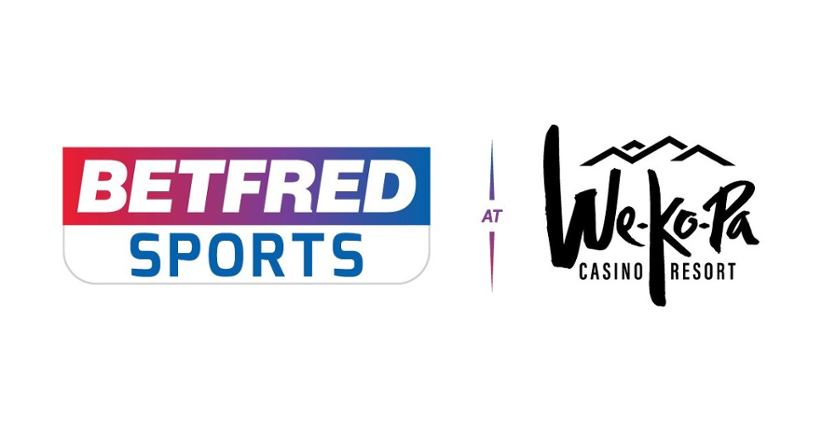 Betfred Sports has confirmed that it has launched its fully-fledged mobile sports betting product with the We-Ko-Pa Casino Resort in Arizona following a successful soft launch in January. This means that sports fans in The Grand Canyon State will now have access to the company's iOS and Android betting apps and enjoy a seamless experience of placing a wager on their favorite team, player, or both.
The Betfred Sportsbook offers a range of betting options, including straight bets, in-play options, teasers, parlays, and other viable selections. There is an additional $3,000 welcome bonus for new customers who choose to sign up at the sportsbook. Commenting on this partnership, the We-Ko-Pa Casino Resort general manager Mary Ketterling talked about the journey the property and Betfred have taken together.
Ketterling said that Betfred Sports and We-Ko-Pa Casino Resort introduced the first betting kiosks at the "desert gaming destination" over three months ago and have been preparing for the launch of the mobile platform. Through the addition of mobile betting, the We-Ko-Pa Casino, and its partner Betfred Sports are able to elevate the experience for Arizonans who enjoy sports contests and love to place wagers on them.
Betfred COO of Sports Bryan Bennett added that he was excited to be introducing the dedicated sportsbook mobile apps to the market. The company was poised to bring unique experiences to its fans and customers from the state and further empower them in their sports betting journey.
"Our team has worked diligently to bring this to fruition," added Bennett. The partners are currently operating a temporary retail sportsbook at WKP Sports & Entertainment Sports Bar from Thursday through Sunday every week. The partners, though, are working together to set up a retail sportsbook at the We-Ko-Pa Casino Resort which will be modeled after similar facilities on the Las Vegas Strip.
The new project is expected to open in the summer of 2022 and bring a mix of in-person and mobile betting experiences to participants. Betfred USA Sports has had a number of similar partnerships across the United States.
The first betting kiosks opened at the We-Ko-Pa Casino Resort back in November 2021 at the WKP Sports & Entertainment Sports Bar ahead of the official full-scale launch of the mobile platform that took place this Monday. In October 2021, Betfred Sports signed a partnership with Paragon Casino Resort to enter the Louisiana sports betting market.
Source image: Betfred USA Sports