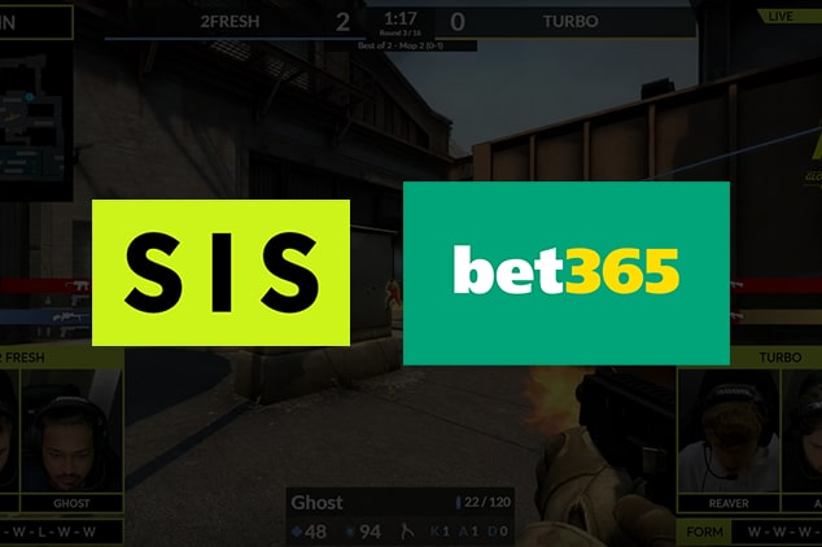 Bet365 has turned to the services of Sports Information Services, SIS, to access the latter's dedicated Competitive Gaming solution. The product is a solution that offers sports betting operators, such as bet365, the to expand their reach in the esports betting vertical and drive strong forays into a new realm of the wagering experience.
Through the partnership, bet365 is able to deploy the Competitive Gaming product, and the Ebasketball coverage, for its platform in New Jersey. SIS has elaborated in a press release that the Garden State's first non-tournament esports provider.
SIS provides the betting markets through the dedicated H2H Global Gaming League which is already hosting a number of competitive events each year. A total of 150,000 events are covered by the end-to-end solution provided by SIS with coverage around the clock. SIS further guarantees the integrity of its competition.
The company has secured the services of ESIC-trained and licensed integrity referees who are ensuring that all competitive gaming contests are based on fair play and equal opportunities. SIS Content Services President and company CEO, Richard Ames, welcomed the opportunity to introduce the Competitive Gaming product with bet365.
He added that Competitive Gaming is everything that a sportsbook needs, and that it comes with frequent events, and very good betting margins, described as "superior" by the executive. Ebasketball is a start. He noted that bet365 is a long-term strategic partner as the companies signed a five-year partnership deal back in March for the provision of greyhound racing options.
Meanwhile, SIS has remained laser-focused on the US market, which the company is keen to explore further moving forward. The present development, Ames added, was indicative of how successful SIS has been so far. SIS Content Services VP Michele Fischer was equally excited at the opportunity to grow in the esports market in the United States.
Fischer confirmed that the US is in fact the second-largest and fastest-growing competitive gaming market worldwide. The present launch in New jersey is part of the company's growth strategy and company's further ambitions.
SIS previously received an ESIC accreditation, the highest possible standard issued by the esports integrity watchdog. Meanwhile, this is not bet365's first esports rodeo in the United States. Earlier this year in October, the company teamed up with Bayes Esports for esports products in Colorado and the Garden State.
Image credit: SIS