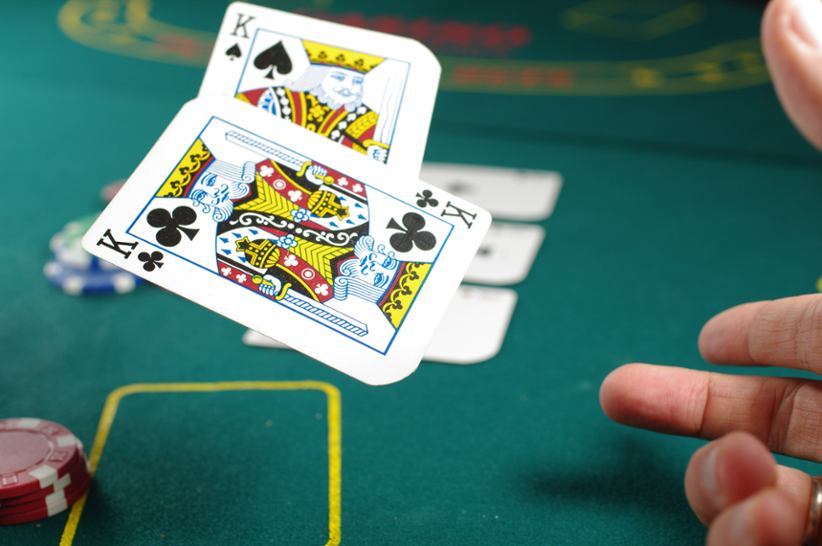 About the author: Dmitry Starostenkov has been leading EvenBet Gaming, the online poker software development company, since its foundation in 2001. EvenBet Gaming products are now used by almost 100 operators in Europe, Asia, North and South America, and over 20 million active poker players.
Six or seven years ago, the majority of online gaming professionals were sure that online poker was not far from being dead. Continuous vertical stagnation, almost zero new player influx, and lack of new ideas have put a significant share of the iGaming market close to oblivion. But a few years ago, everything changed, and during the COVID-19 pandemic, the revival of online poker has become undoubted. As far as the restrictions were being lifted, the growth slowed down but didn't stop. What are the reasons behind the modern online poker resurge?
What drives the evolution of poker?
During the initial online poker boom of the naughties, online poker was a game of skill and achievement. Since Chris Moneymaker's historical win, nearly every poker player dreamt of making a way through online freerolls and satellites to a golden tournament bracelet. The high-stake players were as famous and admired as football or basketball stars. Black Friday in 2011 has stopped it all: the most famous rooms lost a lion's share of their audiences, as long as the USA market was the driver of the whole vertical.
Soon, it has become clear the European and British poker communities are far from being as active as American, and online poker has started its way down. Not that operators were not trying to change the trend: they created new poker game types, introduced new features and mechanics, and engaged and re-engaged more pros, but it seemed for a while that it was in vain. The total online poker audience dropped to around 40 million players globally, while the total number of gamblers is estimated at 1bn.
The game changer came from Asia. There, as the new audiences were discovering online poker, the vertical was evolving to satisfy their demands: playing for entertainment, making poker accessible instead of elite, and visually attractive. With the arrival of the GGPoker network and poker club format, the trends started to spread like wildfire.
As a result, for the last few years, online poker revenues are growing by an impressive 12-43% a year, and this, of course, doesn't include the data from unregulated and illegal markets, which are also booming.
New poker audience: playing for fun
The new generation of poker players, the audience that comes in millions from Asia, Latin, and South America, doesn't want to spend hours training their skills to make part of the online poker Olympus anymore. They want to keep it simple and entertaining, playing from their mobile device here and there (in some new markets, the share of mobile players is over 90%), enjoying the interaction with other players, and having some distractions whenever they wait for another hand. In other words, keeping it casual.
Tournaments are still important, but for them, they are more a party than a competition to prove they are worthy of joining the elite club. That takes an effort, and not many players of the new generation are ready to invest sufficient time or money for it.
Do we still need high-stakes communities and celebrities?
The high-stakes community and amateur poker players are becoming two different worlds. One is closed, elite, old (aged 30+), and full of gossip and cheating scandals; another is open, non-demanding, and fun, just right for the younger players. Online poker seems to repeat the story of every professional competitive sport. There will always be a small group of pros and millions who enjoy it as a hobby over a weekend or after a hard day, not necessarily by following a favorite star's example.
Applying the trends to practice
For operators and poker software developers, this means a complete change of paradigm. For twenty years, they listened to the demands of grinders, and recently, those who were looking to be entertained while playing a few hands or a relatively short tournament, most likely from their smartphone or tablet. How has it changed the game?
1. Casino content integration. While a player is waiting for a tournament to start or for a hand to be finished, he might enjoy a quick game of roulette, blackjack, slots spin, or even a bet on his preferred football team.
2. Visually attractive and interactive features. These come up every other month: 3D and video avatars, quick reactions at the table, enhanced chat opportunities, animations, etc. These features don't affect the game itself and were not significant for the old-school poker players; however, for the recreational audience, a visually attractive interface makes a difference.
3. Facilitating a game process. Showing a winning estimation, providing loss insurance or Run It Twice games, giving statistical data on the opponents at the table: all these options are often regarded as mild cheating by pros but are worthy for the newbys and the amateurs. Decreasing a player's chances of losing his stack in five minutes means increasing his potential loyalty to a particular poker room.
4. Onboarding and engagement gamification. Creating a quest that would make a user well-acquainted with a room, a mission that would make him explore different options, providing a tiny gratification now and then: all these casual mechanics have come to online poker to stay. Once you can make a poker player come back to you as often as a Candy Crush Saga or Homescapes fan (and make each deposit as rewarding as in these games) you're bound to succeed.
What's next?
I'm sure that the online poker and online gambling industry in general will get further inspiration from casual mechanics and design ideas. They have already proved more effective than new game types or no-condition sign-up bonuses. We'll have more animated and bright designs attractive for both players and game streamers. And finally, the whole poker player learning curve will be created to make him play another game instead of entering the elite professional community.
Disappointing for "true" poker grinders and old-school players? Most likely. Beneficial for the operators trying to reach young and mobile audiences? Absolutely.
Image credit: EvenBet