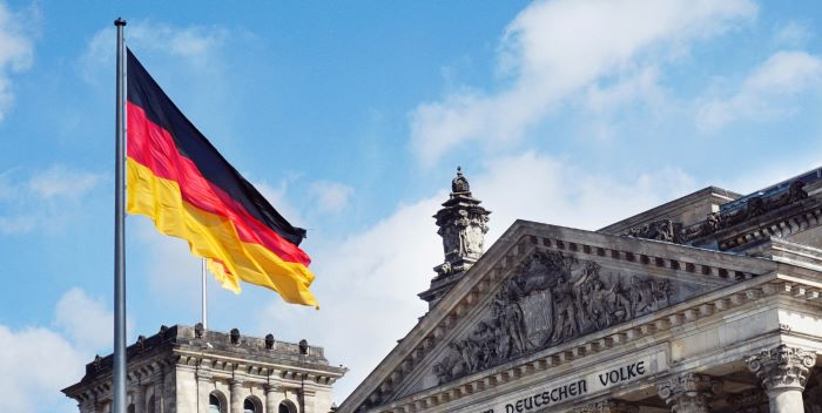 Iqbal Johal takes a deep dive into the newly regulated online market in Germany and what the experts make of the current state of affairs in the nation.
It seems as if it's a case of one step forward and two steps back when it comes to online gambling in Germany. After years in the making, the regulated online market was finally legalised on 1 July 2021. The prohibition on online casino, slots and poker games was lifted, while the registration for an unlimited number of sports betting operators was also lifted, although the state lottery monopoly remains in operation.
This was nine years after the 16 federal states passed an Interstate Treaty on Gambling to open up sports betting in the regulated market, however years of legal uncertainty meant no legally valid sports betting licence was issued from when the treaty was passed until July.
A big reason for a breakthrough in proceeding with the legal market was the join consensus that it is better to have a regulated market than a larger black market. However, there have been arguments made that the newly regulated market is too restricted. Strict measures that were implemented include a €1 ($1.16) stake limit on live casinos and slot games, a five second limit for slots, a limited in-play sports betting market, live streaming ban on betting sites and a five-minute cooling off period when switching between different gambling sites. There are also commercial advertising restrictions for online slots, casinos and poker on radio and the internet, which are prohibited between 6am and 9pm. Another draw back is the fact the country's regulator is still not fully formed.
Black market worry
The big question the expert panel at SBC Barcelona tried to answer during the 'Germany – stumbling at the last hurdle' debate, was if in fact the regulated market is too restrictive to draw players away from the black market, where there is no player protection.
Silvia Hoppe, Group CMO at German online casino Wunderino, agrees with the fact the newly regulated market is too restrictive and doesn't encourage players to stick to playing within it.
Speaking on the panel, Hoppe said: "From a technological point of view, the German regulator cannot protect the compliant casinos and operators from the black market. There will be letters sent out to the non-compliant operators in October but it's just a piece of paper which has no technical protection of operators which want to be compliant."
"From what we see from our player database on the casino side, we see players getting annoyed with the game play and they are not attracted to the shortened player experience they have and the restrictive spins they have. Personally if I was a player, I would also consider alternative options than the legal German market."
"The regulatory body is not yet ready which puts in limbo as an operator who is compliant and wants to be compliant in the future in Germany. We are in touch with the politicians and are challenging certain laws and regulations to get into an environment where players can enjoy gambling and are protected."
Ellmount Group CMO Mery Blomqvist followed on from Hoppe's point, agreeing with the black market being more attractive to German players currently.
She added: "I would say the German market has very much forgotten about its consumers with all the strict regulations in place. It is also the case that you see in other markets like Sweden for instance. One can see that the player experience is decreasing a lot and they tend to look for casinos without a licence or searching for the black market alternatives."
"When you are looking into regulating, you should look at what's best from a governmental point of view and also a player perspective. It seems as if Germany is taking this a step further so not only are they decreasing the player experience but they are also making it harder for the player to switch gambling sites with the five minute pause that has to be taken into consideration and basically forcing the player into a direction where they can't really make their own decisions."
Sports betting thriving
Sports betting seems to be fairing differently than the other verticals. Due to an historical demand for sports betting, the vertical has less restrictions place on it that the likes of online casinos and slots, such as more of a leeway when it comes to deposit limits.
As Bet IT Best CEO Nico Jansen explains: "From a sports betting perspective, we have mainly a retail business. You have Tipico, Bet3000 and Tipwin which are strong in sponsoring Bundesliga clubs with Tipico the exclusive partner of the top two divisions in Austria. Based on this, they already see progress in Germany. In sports betting, you have the €1,000 net deposit on a monthly basis but you can increase this up to €10,000 and €30,000 for 1% of players. From how the overall gaming market has been hit in Germany, we as a sports betting industry are yet to be hit that hard."
"We've been fighting for regulation in Germany for quite a long time starting in 2006 and it took us a long time to agree to a new gambling treaty which each and everyone can follow. Of course you see winners and losers. Right now, the losers are the casinos and one of the winners are the state-owned lottery monopoly."
"If you walk into a shop in Germany where you can easily spend up to €900 on one lottery ticket and they don't even ask you for anything at all, you just pay with cash and you're good to go. If I want to spend €1,000 on at casino operator's, I'm certain it definitely isn't that easy."
Affiliates in crisis
When it comes to affiliates, things get slightly more complicated. The new regulated market rules means affiliates are unable to use the revenue sharing model with legal casinos, but they are able to use this model within the non-compliant industry. Data and Complaints Department Lead at Casino Guru Matej Novota, believes this model is unstainable for affiliates and such companies will have no choice but to continue operating with offshore casinos.
Novota said: "From an affiliate point of view, it is very hard for them to promote the casinos which are legal compared to other offshore casinos, when you consider they don't offer table games at all for now. Also a maximum bet is absolutely restrictive and the five second per spin and no autospin is making the games more boring and players also leave because of that."
"We also know that many smaller affiliates can make really good money if they stick with offshore casinos and if we want to be responsible and be promoting legal casinos, we will be struggling. It's very hard to be a good affiliate in Germany right now."
In conclusion, Novota is not hopeful the German market will improve, saying: "I think big affiliates will need to comply and the small ones will go to the black market. Sadly, I don't see a brighter future in the next few years."
Jansen is however, optimistic that Germany will possess a "nicely regulated market" within the next five years. It's very early days in the regulated German market and all eyes will be keenly watching to see if a significant number of players will make the move from the black market. But it's up to the government, regulator and the gambling industry itself to come together to make that happen.
Image source: UnSplash