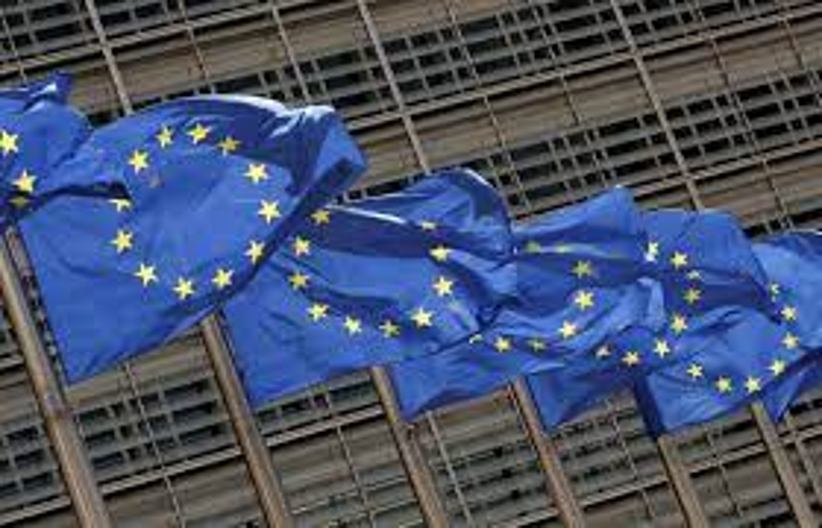 Europe is one of the
strongest gambling markets
in the world. Its countries always rank first when it comes to
highest gross gambling revenues
(GGR). According to the European Gaming & Betting Association (EGBA), Europe's GGR are expected to have
increased by 7.5%
as soon as the final numbers for 2021 are presented.
Due to the COVID-19 pandemic, Europe's massive online gambling market has been largely driven by restrictions and closures affecting land-based gambling across Europe. The online gambling segment has seen tremendous growth in Europe, with France, Italy and Spain leading the charge.
Statista, a German data company, says that online sports betting accounts for the largest portion of Europe's online GGR as it continues to grow in different European countries. This is due, in part, because there is no uniform legislation in Europe regarding online gambling and sports betting.
Europe is regarded as an economic bloc. However, each country can enact its own legislation and organize their gambling services. The Court of Justice of the European Union (EU) explains that each country must ensure that the laws they enact are in line with the Treaty on the Functioning of the EU.
As a result, absent blanket EU legislation, each country's situation with betting is unique. Some countries have a structured framework to regulate the activity, while others don't.
For example, Spain and Germany have laws that regulate online betting at the local and state levels. The Dutch Gaming Authority, Kansspelautoriteit (KSA), regulates sports betting sites. Ireland has not yet adopted any regulatory frameworks, but follows many of the guidelines established by the UK Gambling Commission (UKGC). This, however, could change soon, as Ireland is exploring its own regulations.
A look at some of the different European countries and how they address online gambling shows that each jurisdiction views the activity distinctly.
Finland
Sports betting in Finland is legal, provided that it takes place within the jurisdiction of the government monopolies. The authorized government monopolies regulating sports betting include Fintoto Oy, Veikkaus Oy, and Penningautomatforening ("Play Among Friends," also known as PAF. It is the official operator for Aland Island). PAF regulates the majority of Finland's online betting market.
While Finnish residents are supposed to stick with only government-authorized operators for all forms of wagering, there is no formal legislation in place that bars them from engaging in offshore betting. Although there are no penalties for those who place wagers on offshore sites, the Finnish government has the power to ban offshore sportsbooks advertising in local media.
The government could take a stronger stance in the future on unregulated offshore gambling. Efforts are already underway to make this a reality. The Ministry of Interior Legislative Affairs asserts that the government has no immediate plans to ban offshore betting sites; however, it is already making legislative changes.
There is discussion of permanently blocking any online payment processor that is tied to an iGaming site. This would effectively remove access to almost all offshore platforms. Workarounds exist and would be used; however, most of the online gaming activity would be redirected to the state-controlled platforms.
France
In 2010, France legalized most forms of online gambling. Different gambling activities are regulated differently by different agencies. Operators must obtain a license issued by the Autorité Nationale des Jeux (ANJ, or the National Gaming Authority in English) for online sports betting. ANJ is an independent authority that regulates online betting in France.
France has been proactively working to bring all of its gambling activity under one umbrella of regulations. The ANJ was created specifically for online gambling in 2010. In 2020, it was announced that it would take over all gambling regulations in the country. This led to it being named the successor to France's Autorité de Régulation des Jeux en Ligne (ARJEL).
Germany
Online and land-based sports betting are legal in Germany. The legal status of betting on sports was not always the best. However, the Fourth Interstate Gambling Treaty made it possible to legally gamble online in Germany.
This legislation allowed 20 online betting licenses to be issued by the state to allow them to operate sportsbooks. In 2016, the Court of Justice of the European Union ruled that the German government couldn't block or penalize foreign sportsbooks from offering services to the German people. All regions of Germany, except Schleswig Holstein, have removed themselves from the Interstate Gambling Treaty.
However, the transition hasn't been easy. Strict rules have forced some operators to exit the country and have also led to an increase in offshore platform usage. The new regulatory framework has only been in place since the middle of 2021, and Germany is now addressing some of the concerns to try to bring greater order to the market.
Italy
All forms of gambling, except for sports betting and lotteries, are prohibited in Italy. Online gambling laws are more liberal. All gambling activities that are legal under the penal code of the country have to be properly regulated. To operate sportsbooks, operators must obtain an AAMS certification, a form of state-issued license.
Although the laws for sports betting in Italy may be more relaxed than those of other European countries, the Italian gambling market remains highly regulated. You can be penalized if you use unlicensed ISPs. Therefore, it is important to only place wagers on licensed platforms.
Just because Italy has an established and robust online gambling market, this doesn't mean illegal activity isn't taking place. This is a way to get around tax obligations and other controls. According to a survey commissioned by Lottomatica in November 2021, illegal gambling cost Italy as much as €18 billion ($20.6 billion) in 2020. This was significantly higher than the €12 billion ($13.7 billion) just two years earlier.
This is likely to lead to a new wave of restrictions and increased scrutiny of the online gambling segment. There are no current plans to introduce changes, but lawmakers have begun working on draft legislation to clamp down on the industry.
Spain
Spain allows sports betting provided that the bookmakers have a license from the Spanish National Gaming Commission (the Dirección General de Ordenación del Juego, or DGOJ).
Spain has been a very open and accommodating nation for over 40 years when it comes to gambling laws. The country has legalized most forms of gambling. This means that players can access safe online and land-based casinos, as well as sports betting, lottery and poker options, and daily fantasy sports.
Spanish players have access to some of the best online casinos, many of which are located in EU countries. This means that players can be protected by strict consumer safety laws, whether they're playing table games or slots, or participating in sports betting.
The country's gambling market is relatively stable; however, like most EU countries, updates are coming. Changes to advertising and spending limits are likely to be introduced.
Sweden
Sweden also allows online betting on government-authorized sites. Numerous offshore betting websites have been licensed by the Swedish government. Only licensed operators in Switzerland are permitted to operate lotteries or sports betting.
Current Swedish gaming laws place all power in the hands of a state-owned monopoly, Svenska Spel. The European Commission is putting pressure on the country to allow foreign operators to compete in the gaming industry. The EU sanctions threat has motivated Swedish legislators to take serious steps to reform the current system.
Svenska Spel has control over both online and brick-and-mortar gambling. It is the only licensed and legal gaming site in Sweden, but online gamblers have no obligation to use this option.
Many foreign operators also cater to the Swedish market. Svenska Spel is subject to stringent regulations that make it difficult for the company to compete with foreign players. Online poker at Svenska Spel, for example, is only available to Swedes. This severely limits the player pool. For larger player pools, better odds of winning and a greater selection of casino games, many gamblers in Sweden prefer unlicensed operators.
United Kingdom
It is legal in the UK to gamble online and the UKGC regulates all gambling activities. It is an executive, non-departmental government body that governs the gaming laws in the country. The commission issues operating licenses to online casinos and sportsbooks. It also sanctions any operators who fail to adhere to the established regulatory framework.
The UKGC is currently involved in a massive overhaul of the country's gambling laws and activities. The updated regulations were to be introduced in the latter half of 2021, but were delayed due to COVID-19 and other issues. The upcoming regulatory framework is expected to include massive restrictions on what types of gambling are allowed and how much bettors are able to spend.
Online Gaming Won't Stop Evolving
Other countries across Europe have different regulations and laws. The COVID-19 pandemic led to an increase in iGaming activity and, as a result, caused most countries to start taking a closer look at the market.
The global online gambling market is expected to be worth around $112 billion by 2025. This represents a compound annual growth rate of 12% and is 4% higher than what had been predicted in 2019.
As growth continues and pressure to increase responsible gambling initiatives increases, gaming regulators across the region will continue to mold the rules. This will require operators to pay substantially closer attention to their activity to ensure they can constantly meet the changing requirements.