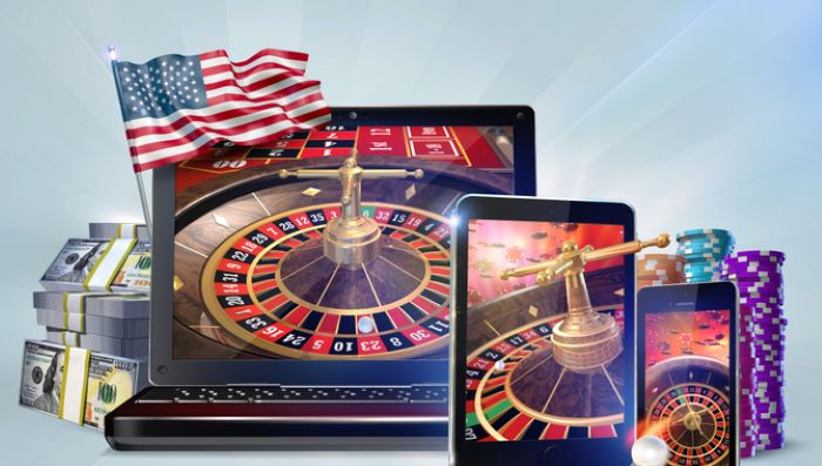 Life as we have known it changed drastically more than 18 months ago in March 2020. For more than a year, nights out with friends, after work drinks and even commuting into the office were novelty occasions relegated to the past. Worldwide lockdowns and stricter confinements across Europe made working from home, Zoom meetings and virtual quizzes the norm for millions of people.
But out of adversity things can change for the better. The adaptation from what once was seen as a 'normal' way of life had to be quickly learned and the 'new normal' included a greater focus on technology and a transition to online. Even though technology played a big part in our everyday lives pre-March 2020, since then it's become essential. To working from home, to ordering groceries and essentials, to catching up with loved ones; we simply couldn't have survived without interconnectivity and a reliance online.
The gambling industry was no different. The land-based industry was thrown into disrepute when all venues had to close globally in March, which lasted until the summer of 2021 in some form, whether it be complete closures or with social distance and capacity limits. Companies enduring horrific losses had to migrate to online, with Golden Nugget Online Gaming (GNOG) a good example. The online casino division of Golden Nugget, once considered a side business, went public last June valuing the operator at $745m, before DraftKings agreed to acquire it for an implied equity price of $1.56bn in August.
That demonstrates the need for Golden Nugget's parent company Landry's Incorporated, to recoup some much-needed funds after suffering losses like the majority of other casino operators during the pandemic. Suddenly the US, which was previously reluctant to focus online, became the hotspot of online gambling with many states also seeing it as an opportunity to make much needed revenue through taxes after too suffering due to COVID-19, and fast-tracking legislation.
So, it wasn't surprising when research from YouGov suggested that online play is now the most popular form of gambling worldwide. The 2021 International Gambling Report, published in August, showed 63% of respondents from 13 of the biggest markets who have gambled within the last year, prefer gambling online as opposed to offline.
The report surveyed more than 1,000peoplein India, Spain, Mexico, France, Denmark, Italy, Sweden,Polandand Singapore,and more than 2,000 each from the US, Great Britain(GB), Australia and Germany. India was the country where online gambling was the most popular with 76% preferring this form of gaming, with 70% in Great Britain and 58% in the US.
The pandemic has certainly accelerated this trend with online play, whether it be live casino, slots, poker, or sports betting, much more accessible and easier for players to partake in. Statistics back that up too. Research from ResearchAndMarkets stated it expected the global online gaming market to grow from $64bn in 2020 to $72bn in 2021, which represents a compound annual growth rate (CAGR) – the mean annual growth rate over a period longer than a year – of 12%. The report outlined that the growth can be attributed to the shift of focus on online gaming as a result of the pandemic, and the faster acceleration of the vertical in the US. Additionally, the online market is expected to reach $112bn in 2025, also at a CAGR of 12%.
In terms of the UK, the online market is set to grow from £5.7bn ($7.8bn) in 2020, to more than £21.4bn by 2025, according to the business telegraph. According to Gambling Commission data from the biggest operators covering 80% of the online market in the UK, gross gambling yield (GGY) of slots games rose from £169m in April 2020 to £202m a year later with other gaming, including live casino, rising from £57.8m in March 2020 to £71.2m in March 2021. Both of these figures represent significant rises in a short timeframe. Again, this demonstrates how online gambling has managed to boom despite the pandemic, being one of the few industries to do so.
The business telegraph statistics suggest the online sector in the UK will continue to rise now it's gained that further popularity. However, caution and concern has arisen from such a stark increase. Responsible gambling has taken on an added layer of prominence with the UK currently undergoing a government review of the 2005 Gambling Act to see which online regulations need tightening. And the Gambling Commission has continued to reiterate to operators the need to strengthen its customer interaction to minimise the risk of gambling harms during a rise in online play.
With such a rapid transformation in the industry, regulation and player safety will undoubtably become more important to make sure the boom period doesn't come at the detriment of the player. But the acceleration of the online market worldwide is in keeping with a new world that has emerged from the pandemic and has acted as a lifeline and an alternative to many operators who have been struggling during the period. It certainly seems as if online gambling is the new preferred way to bet and will continue to be so for the foreseeable future.
Image source: Shutterstock