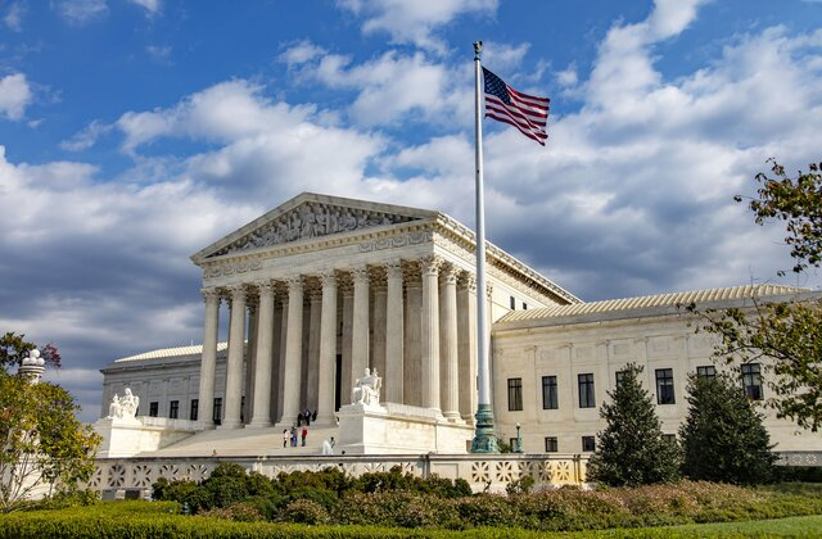 The US
Supreme Court
is getting ready to begin making major decisions that will
impact
native
Indian
tribes in the country for many generations amid a
political battle
.
President Fawn Sharp of the National Congress of American Indians stated last Monday that tribal nations and tribes are more affected by federal laws than any other group.
The harsh reality of Sharp's statement is reflected in a case that is being heard by the Supreme Court. Ysleta del Sur Pueblo v. Texas will affect the livelihoods of thousands of Indian Country residents.
The journey to the Supreme Court for the Ysleta Del Sur Pueblo (also known as the Tigua tribe) has been a difficult one. The Ysleta del Sur Pueblo is the owner and operator of the Speaking Rock Entertainment Center in El Paso, Texas. However, the tribe has been fighting Texas for the right to offer gambling on its small reservation over the last 20 years.
The rulings of lower courts have repeatedly led to significant revenue loss and job losses for the Speaking Rock Entertainment Center in El Paso. These decisions were based on an earlier interpretation of a federal statute that treats Ysleta del Sur's sovereignty differently than nearly every other Indian nation.
Previous attempts to get the Supreme Court involved in addressing the disparity, which dates back to the 2000s, have failed. There is hope now that the US government, a major player in the case, will change their minds and reaffirm the tribe's inherent rights under Indian Gaming Regulatory Act.
"Indian tribes have been recognized as independent sovereigns since the earliest days in the Republic," the National Indian Gaming Association and the United South and Eastern Tribes Sovereignty Protection Fund and NCAI wrote a brief urging the high court to support the Ysleta del Sur Pueblo.
The Alabama-Coushatta Tribe is also worth attention. Their casino in Houston was also attacked by Texas. Naskila Gaming employs 750 people and helps fund important initiatives, which are even more crucial in this age of COVID-19.
The tribe submitted its own brief to Supreme Court stating that "new residences were built and government buildings renovated and expanded." It added, "Healthcare services now exist to meet medical and dental needs that were not covered by the federal government funding."
The brief states that the tribe offers education opportunities and opportunities to its members that are not possible without Naskila Gaming.
The hearing in Ysleta del Sur Pueblo v. Texas shows the significance of the case. According to Tuesday's day call, oral arguments will take place in the Supreme Court for 70 minutes. This includes participation by attorneys from Texas, the federal government and the tribe.
This is one of the last three cases to be decided by Justice Stephen G. Breyer, who is retiring after almost three decades of service.
Breyer's departure has triggered a heated debate about the composition of the highest court in the country. Republicans and Democrats are now at odds over who will replace him. This development highlights the problems that tribal members have had in judicial forums across the country.