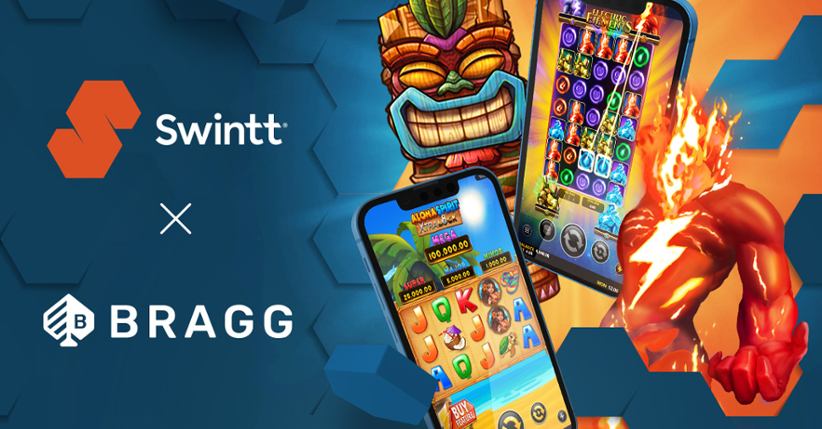 Swintt and Bragg Gaming Group have formed a new content alliance that will allow both companies to benefit. Bragg is an established provider of iGaming technology, platforms, and solutions, and it will now have access to Swintt's industry-leading titles.
This means that online casinos powered by Bragg will also stand to benefit from these regulation-ready games that will be released with leading brands in multiple jurisdictions. The focus of the partnership remains in the Netherlands, however, where both companies are licensed.
As a result, Dutch players will have the opportunity to access more than 150 Swintt releases, with more upcoming titles planned for later this year. Swintt is pushing hard to create a new brand of immersive modern video slots that are inspired by the land-based sector but brought online to innovate the industry.
Among the releases available to players will be Master of Books Unlimited and Seven Books Unlimited. Other worthwhile options include Seven Seven Pots and Pearls. Swintt is also the author of the "Xtra" feature, which is designed to innovate and elevate the overall iGaming experience providing Bragg-powered casinos with yet another way to offer players compelling titles.
Among those titles are monster Disco XtraHold and Aloha Spirit XtraLock. Then, there are branded and highly-successful releases such as The Crown, which features popular actor and media personality, Vinnie Jones. Swintt is also happy to further strengthen its position in the Netherlands and benefit from Bragg's network of partners who are equally eager to introduce player-favorite slots on their own.
Swintt previously grew its footprint in the market through a direct partnership with Joi Gaming and the company's Jacks.nl casino brand. Once again, the supplier delivered its Swintt Select Premium Games and more titles, such as Candy Gold, Aqua Lord, and so many others.
Both companies naturally welcomed the partnership opportunity. Swintt CEO David Mann said that the company worked very hard to elevate company's profile in what is one of the leading iGaming jurisdictions, i.e. the Netherlands.
Now, this will continue to be so thanks to this collaboration with Bragg Gaming Group, Mann noted. The present partnership will undoubtedly lead to increased market access for the company and its products.
Bragg Gaming Group President and COO Lara Falzon was happy to see this alliance for between the two organizations. Bragg Gaming Group has enjoyed what Falzon described as "remarkable success."
Part of this success, she continued, was owing to the fact that Bragg Gaming Group continually sought out the best suppliers and brought their products and games to players. Bragg previously launch ComeOn.nl in the Netherlands.
Image credit: Unsplash.com