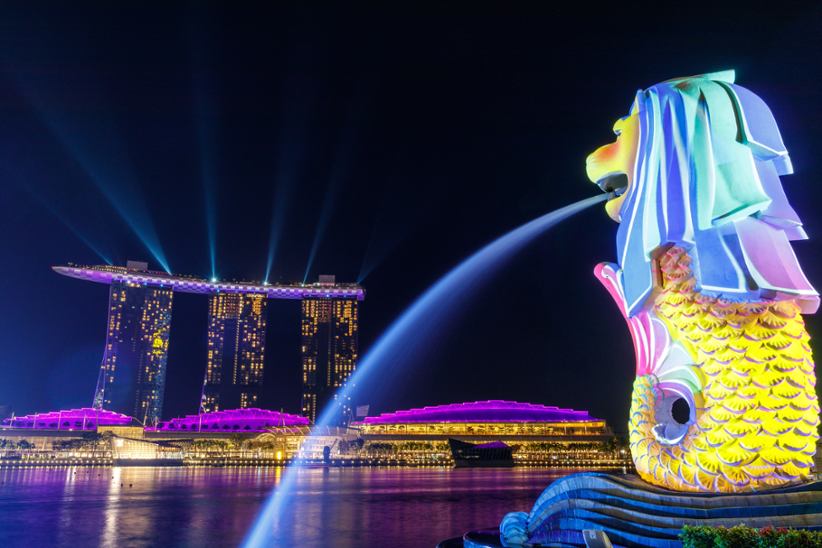 Singapore has dropped most of its COVID-19 restrictions, allowing tourists to return without going through too many health checks on their way to the country. Starting today, the Singaporean Ministry of Health has said that it will no longer impose limitations of any sort or on any groups, regardless of their size, enabling people to return back to work and tourists to come flocking to the country.
The Ministry of Health said that the seven-day average COVID-19 reported caseload dropped to under 3,100 with under 266 hospitalizations, indicating that a mix of vaccination mandates and social distancing has worked. The virus is said to have become less virulent, associated with higher infection rates but lower severity of the disease.
Some prerequisites will remain in place, nevertheless. For example, mask-wearing is still obligatory on public transport and indoor settings, such as casino gaming venues. Capacity limits for events exceeding 1,000 people have been also lifted as the country wants to restore its status as a business and leisure destination quickly.
Fully-vaccinated travelers will no longer need to obtain proof of negative COVID-19 test to enter the country. The Ministry cited the continued downward trend despite the gradual relaxation of measures over the past several weeks, inclining health authorities to press on with a broader relaxation of measures.
Singapore is expected to host the G2E Asia Gaming Expo from August 24 through August 26 this year and its casinos are gradually returning back to normal.
The country just expanded the license for the Marina Bay Sands through 2025 while Singapore is also re-regulation its gambling industry to introduce a new regulator, the Gambling Regulatory Authority or GRA which will take over as the single watchdog in the country regulating the gambling industry. Final details are being worked on.
The removal of COVID-19 PCR or antigen rapid tests is another boon to the country's casinos and its tourism industry as the average visitor to Singapore tends to be vaccinated. On May 1, the country will resume the bus and taxi services with Malaysia, giving an even bigger boost to its tourism as the pandemic has subsided in the region.
Other countries in the region have followed suit. The Philippines, another prominent gaming destination, is also gradually tackling its health mandates and hoping to see tourism pick up during the months ahead.
Image credit: Unsplash.com