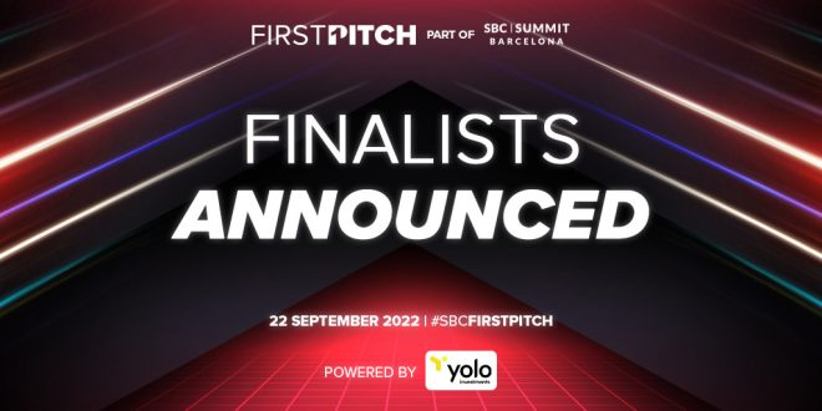 SBC Summit Barcelona 2022 will be an opportunity to swap industry knowledge, improve one's understanding of key parts of the iGaming and sports betting industry, and discover new talents. This is made available through the organizer's commitment to SBC First Pitch Barcelona, the inaugural edition of a bespoke startup incubator that will seek to award a company €50,000 in prize money to help a talented company to realize its product and idea.
The startup competition is backed by Yolo Investments, and it's part of the "Emerging tech, blockchain and metaverse" zone and focus of the experience. The six finalists for the upcoming SBC First Pitch include several companies that focus on advancing the industry understanding of companies in the sector. They include Kero Gaming which is a white label in-game micro betting platform.
OSAI, which uses AI data to collect accurate real-time sports streams, XRBET, which focuses on augmented reality and virtual reality casino and sports betting experiences, Paradox, which is focused on parimutuel betting, POW Gaming, which develops mobile esports betting opportunities, and Network Gaming, which offers sports prediction products.
All six companies have been selected after a careful vetting process and will now have the chance to win the prize money. All they need to do is to deliver the most original and successful pitch in front of the judges.
The competition will feature a number of professionals who will step in as judges and be part of the final selection process, including Waterhouse VC CIO Tom Waterhouse, Stadia Ventures Managing Partner Alex Chambers, ex-Bragg Gaming & SB Tech executive Richard Carter, SBC Advisory Partners Managing Director Anton Kaszubowski, Yolo Investments Commercial Director, and Partner Pontus Sjögren, Red Rhino's Jake Stagno Navarra, and Oakvale Capital Partner Sandford Loudon.
SBC Founder & CEO Rasmus Sojmark welcomed the opportunity and congratulated the startups that made it thus far in the selection process. There were many close calls, Sojmark said, but the panel arrived at the six finalists that were picked presently. The runner-up is also going to walk away with something, winning €11,500 in tow. In the meantime, Sojmark reminds that there will be 6,000 delegates in attendance, making a successful pitch by any company next week potentially life-changing.
In the meantime, you can still grab some tickets by using Casino Guru's discount code, CASINOGURUSBCSB2022VIP, and enjoy your time at the event.
Image credit: SBCnews.co.uk