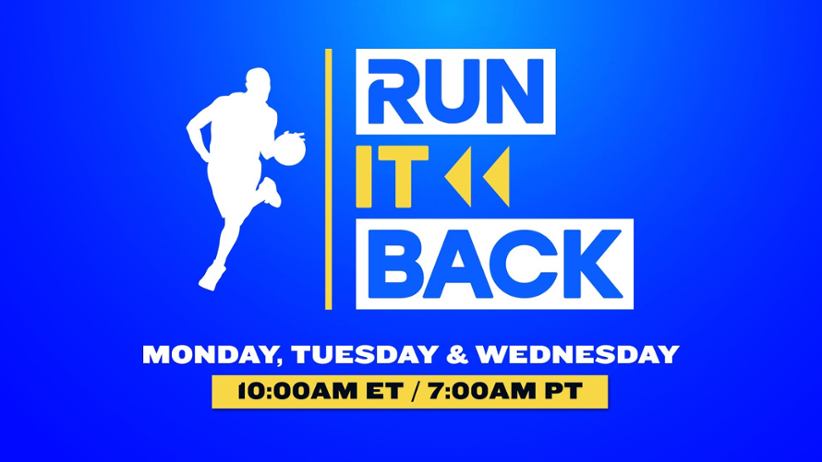 FanDuel TV has launched a new show that focuses on the National Basketball Association (NBA) for the most part. FanDuel TV is the linear TV network for the namesake sports betting and gaming operator, which is one of the main purveyors of odds and sports betting markets in the United States.
The new show features ESPN alum Michelle Beadle and former NBA player Chandler Parsons. The duo hosts the Run It Back and they are being joined by other prominent figures in the NBA community, including The Athletic Shams Charania, who is delivering breaking news, insights, and more during the show.
The show is set to broadcast on Mondays, Tuesdays, and Wednesdays and it is available at 10:00 am ET. This is yet another asset to add to FanDuel's portfolio, following the launch of Up and Adams, the aptly named show that is hosted by Key Adamas.
As to Run It Back, the pair of hosts discusses everything about the day's biggest NBA games, matchups, and other basketball yarns that fans are interested in. The show is produced by Eddie Gonzalez, who is also part of the on-air action and brings his own expertise to the show.
FanDuel CCO Mike Raffensperger welcomed the opportunity to launch this new programming and said: "FanDuel TV was designed for viewers to watch and wager and Run it Back will bring a 360-degree view of the NBA including wagering trends to our audience."
Raffensperger acknowledged that each NBA season is slightly different than the previous one and that was precisely why Run It Back was a show that was set to be an active part of the evolution of basketball from one year to the next.
Naturally, the show benefits from FanDuel's expertise, which includes sports betting odds lifted directly from the sportsbook's feeds and displayed in real-time to viewers' benefit. Charania will be able to source the news and additional information from an NBA sportsbook partner. Charania is not able to sign up for the FanDuel DFS and sportsbook betting products moving forward, however, to ensure that his opinions are unbiased.
Run It Back comes at an important time for the company as FanDuel TV remains committed to delivering quality products to fans worldwide, with a particular focus on basketball of late. FanDuel TV is already covering other basketball competitions, including Australia's National Basketball League or NBL for short. The show's first two episodes were already aired on Monday and Tuesday.
Image credit: FanDuel