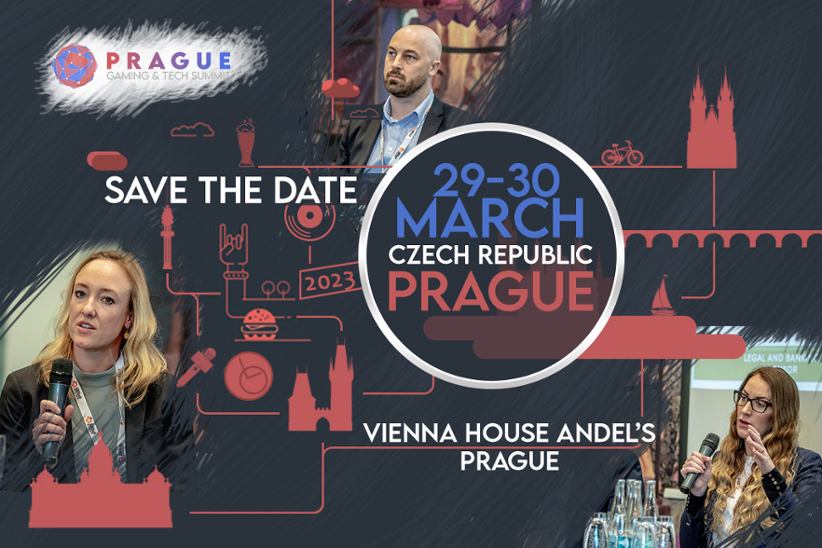 Prague Gaming & TECH Summit has released the draft agenda for the upcoming event that will be taking place on March 29-30 at the Vienna House Andel's Prague. The event is already touted as a success by the organizers who have big expectations for the industry gathering based on the list of attendees and the panels that will be discussed.
The event will feature more than 300 participants and 75 speakers, bringing talented and knowledgeable individuals from the gaming industry who will take to the stage, exchange know-how during networking events, and generally immerse themselves in the latest tech innovation. HIPTHER, which is the agency helping organize the event, is already inviting interested parties to get discount tickets ahead of schedule.
The agenda is equally interesting with panels that will discuss gambling in countries such as the Czech Republic, Slovakia, Poland, and beyond. Prague Gaming & TECH Summit will discuss the opportunities that are offered by the US market and the challenges therein, with iGaming steadily gathering momentum across the country.
Affiliate and operator SEO discussions will also be heard at the event with both business groups interested in improving their standing in what is becoming a highly contested market. The expo will similarly have a panel dedicated to responsible gambling and touch on innovative and still unexplored verticals such as the metaverse, Web3, and NFTs and how these will impact the future of iGaming and sports.
There is a host of talented C-level executives and recognized industry experts who will be highly motivated to provide attendees with the best and most insightful discussions and catch-up sessions. Among them will be VP of Interactive at Inspired Entertainment Claire Osborne, ComeOn Group SEO Director Ivana Flynn, and fellow expert LeoVegas Group Head of SEO Conrad Bugeja.
They will be joined by Hölle Games CEO & Co-Founder Robert Lenzhofer, KAIZEN GAMING Group General Counsel Dimitris Panageas, Bayes Esports COO & Managing Director Amir Mirzaee, Secretary-General at the Swedish Trade Association for Online Gambling Gustaf Hoffstedt, and many others who are interested in forwarding the industry knowledge.
Additional information for upcoming Hipther Agency events is available at hipther.com/events. Anyone interested to attend may pick from a number of available options, including a Delegate Pass or Combo Pass.
Image credit: HIPTHER Agency