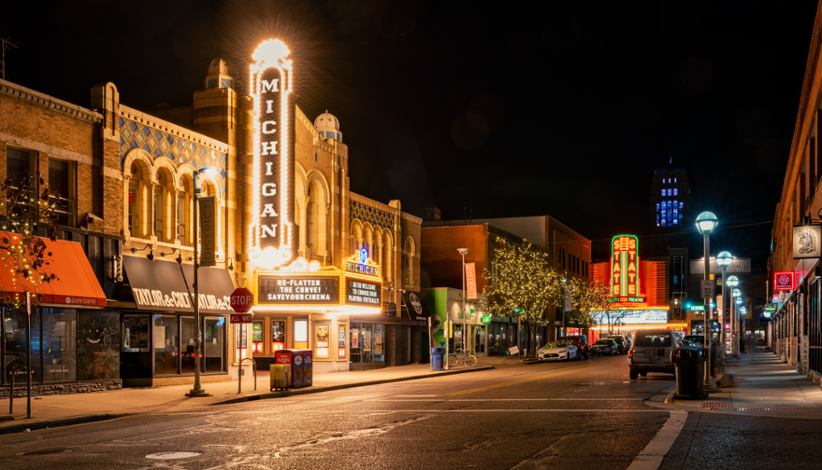 One of the most coveted developments in the iGaming market in the United States has been for Michigan to join the Multi-State Internet Gaming Agreement, better known as the shared-liquidity pool which allows people from different states in the US that have legalized online gaming to have access to the same prize pools. This applies from jackpots to poker and can give a significant boost to any state that joins.
The current members of the shared-liquidity pool are New Jersey, Delaware, and Nevada, but Michigan has been now added to the ranks. All states have a fairly similar approach to online gambling and they offer liberal and encompassing laws that focus on sports, poker, and casinos. All but Nevada that is as the Silver State is heavily reliant on foot traffic to its casinos.
Nevada and Delaware entered the agreement back in 2014 and New Jersey joined in 2017, just a year prior to the legalization of sports gambling. Nevada, though, may not like online casinos, but it's happy to allow people to play poker online, which means that players in the Great Lakes and Silver State will now have access to bigger prize pools.
Liquidity has been one of the main challenges in cultivating a strong poker community in the United States. The majority of players still tend to eye offshore websites soulfully and many are tempted to play there instead of looking up some alternative in the US.
With the strong endorsement of shared liquidity agreements, though, poker should sooner or later catch up online. Commenting on the latest member, the Multi-State Internet Gaming Association – originally founded in Delaware – said through its manager Rebecca Satterfield:
"The Multi-State Internet Gaming Association welcomes Michigan to its ranks, along with its nearly 10 million residents, who can now avail themselves of a full array of interactive gaming among the association's member states."
Satterfield reaffirmed the organization's commitment to see more jurisdictions across the United States join the shared liquidity. The plans were scuppered back in 2019 when the Department of Justice, under the administration of President Donald Trump, decided to reverse its opinion of a piece of legislation known as The Wire Act.
The Wire Act intended to prohibit the transference of information and personal data across state borders, effectively dismantling the way lotteries operate. However, the reversal issued a very strong response from individual states which challenged the "frivolous" opinion of the Wire Act by the DoJ.
The case was finally settled with the New Hampshire Lottery defeating the opinion in court and paving the way for the growth of the shared-liquidity agreement originally created between Nevada and Delaware. This success and Michigan's most recent joining should mean that we can see Pennsylvania follow suit before long.
Image credit: Unsplash.com