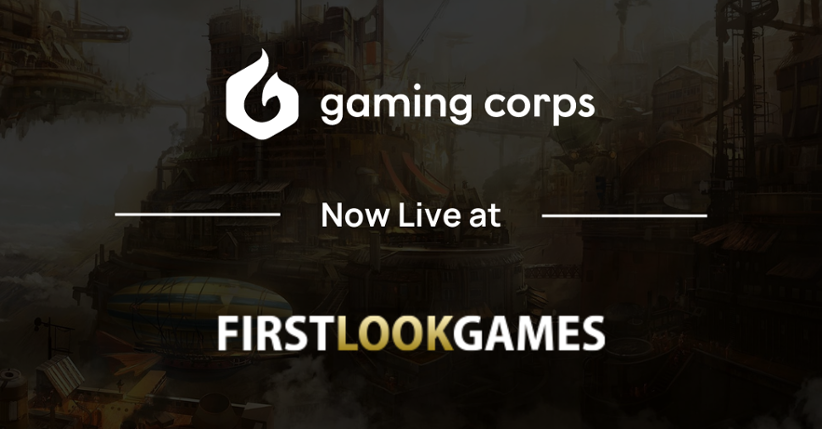 Gaming Corps continues to expand its reach through a new strategic partnership with First Look Games, a respected repository for suppliers and studios' game assets. The promising Swedish studio and developer of iGaming content has decided to join First Look Games as it seeks to raise awareness for its products, the company announced via an email press release.
Gaming Corps believes it has the type of next-generation titles that will appeal to marketers who have access to First Look Games and can get early access to upcoming games and popularize them. Presently, First Look Games has a network of more than 900 affiliates and publishers around the world, all of which have been thoroughly vetted by the company.
Gaming Corps will feature a range of its assets, including images, videos, sheets, logos, and demos, allowing partners to get early access and download individual elements or everything they need to prepare promotional materials.
This leads to a mutually beneficial arrangement where Gaming Corps allows affiliates and publishers to get a first look at their titles, while the studio is making sure to spread the word about upcoming releases.
Gaming Corps COO Alex Lorimer has welcomed the chance to boost awareness for the company's products. He assured that the studio has been doing very well in building cutting-edge products across the board, but that the time has come to shift focus on popularizing the content.
First Look Games makes for a great partner, Lorimer explained, to achieve just that and give the portfolio a lift up. "This is an important partnership for us, and one that will help to push us forwards and towards becoming a tier one developer," he concluded.
In the meantime, Gaming Corps has been expanding in new markets, including Greece and the Netherlands. First Look Games MD Elliott Resnick was similarly pleased with the opportunity to see Gaming Corps added.
He hailed the success Gaming Corps has achieved so far in expanding its product offer. The unique arcade and slot games Gaming Corps has been developing will now be available throughout First Look Games' network of partners, Resnick confirmed.
"First Look Games is the only platform that directly connects studios with affiliates for the purpose of game promotion, and in a way that ensures compliant, responsible marketing at all times," he added, and said that the studio will achieve even greater awareness and get its offer to the next level.
Image credit: Gaming Corps