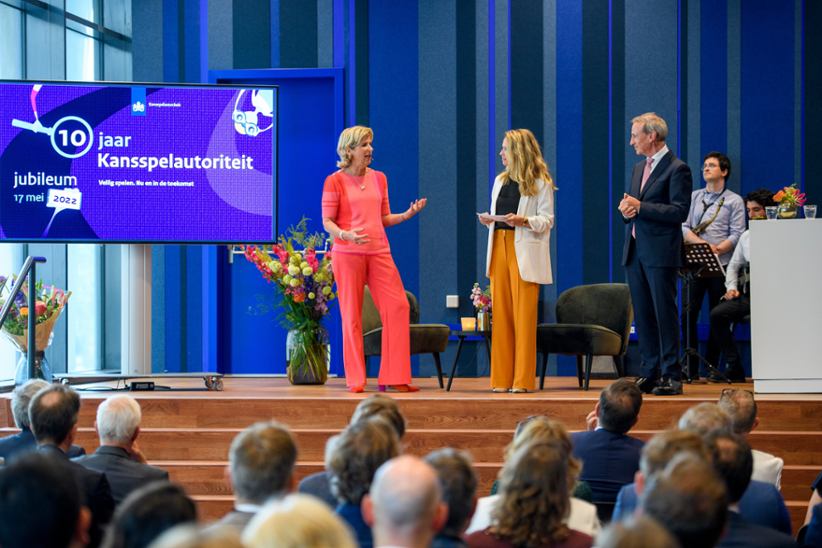 The Dutch Gaming Authority has reminded all sports betting and iGaming stakeholders in the country that they would need to comply with new advertising requirements that should exclude the use of popular personalities that are famous with younger generations. The same caution has been issued to advertisers who would bear responsibility should such promotional materials be released in the public space with their help.
This ban will specifically prevent gambling stakeholders to promote their products and services using the image and likeness of popular people in the Netherlands and will come into effect on June 30. The decision is a direct response to increased spending on gambling advertisements by stakeholders directed at young people which the Dutch Gaming Authority believes is harmful to younger people.
The regulator bases its decision on data that problem gambling is formed in younger years and then persists throughout life. This ban will apply to all private companies with the exception of the state lottery and charity lotteries.
To help stakeholders navigate the new legal realities, the regulator explained that a popular personality would be considered any role model, including professional football players, models, influencers, and generally any individual who enjoys some form of public fame.
Marketing and influencer agencies have already received a reminder from the government, as they are the connecting link between such people and gambling operators. Moving forward, the Dutch Gaming Authority will carefully monitor advertisement practices and whether this particular demand is being met.
Should any party end up breaching the rule, there will be an immediate enforcement action. The reminder did not contain information about what would follow for any party breaking his specific law, but the Dutch Gaming Authority has been toughening up its stance on offenders.
Previously, the regulator chose to grant operators a grace period, often issuing unaddressed warnings and presenting the failings of anonymous operators in the country as part of the regulator framework. This is very likely to change come June 30.
The Netherlands launched its regulated gambling market in October 2021, after years of discussions and political opposition. Following busy few months, gambling advertisements were deemed too prevalent and the Dutch Gaming Authority began overhauling some of the rules concerning such promotional materials.
Image credit: Twitter