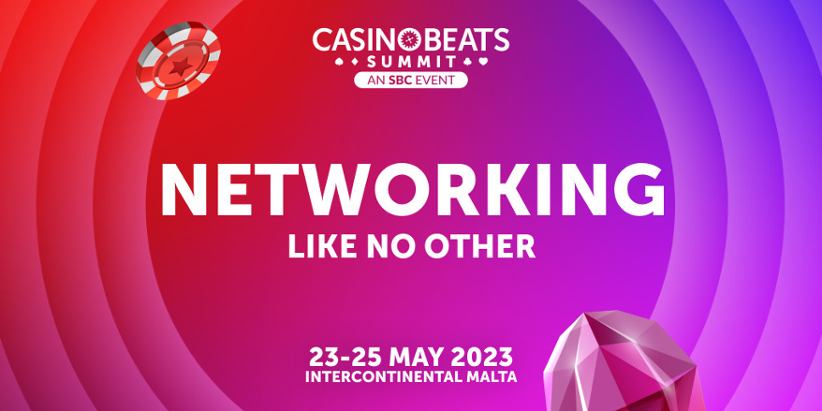 CasinoBeats Summit is fast approaching with the date of the event set for May 23-25 in Malta, the iGaming heart of Europe. Among the many good things to see when attending the CasinoBeats Summit, the hosts from SBC Events are now keen to bring your attention to what they describe as some of the best networking events that will be taking place as part of the industry gathering.
These networking events are designed to ensure that attendees have the opportunity to meet with industry decision-makers, product specialists, tech gurus, and many other talented individuals who have helped shape the gambling industry as we know it today.
The CasinoBeats Experience seeks to engage attendees and offer them maximum value, with visitors looking forward to daily evening networking events where they will have tete-à-tete's with some of the most recognizable names in the industry.
Commenting on this opportunity, SBC Founder and CEO Rasmus Sojmark said that the team at SBC Events considered building relationships to be a crucial part of the industry. He said:
"We understand that networking and building relationships are crucial to the success of any professional in the gaming industry. While the conference and exhibition provide ample opportunities to meet and connect with industry peers, we recognize the importance of fostering these relationships in a more relaxed setting."
The first stop in the networking calendar will actually get underway on Tuesday, May 23, which is a pre-event networking reception held at InterContinental's SKYBREACH Bar. Attendees will be able to get a taste of what the next day of the events, and the networking events would be, as well as collect their badges.
Day one will wrap up with the Seaview Social party at The Edge Restaurant at Radisson Blu sponsored by Delasport and Octoplay. The second and final day of the CasinoBeats Summit will also feature the CasinoBeats Game Developer Awards ceremony at the InterContinental Hotel. The gala will be hosted by Trudy Kerr and it will celebrate a range of achievements in the gambling industry.
A total of 19 silverwares will be awarded across five categories, including Game Performance, Game People, SlotCatalog Awards, Game Creation and Game Marketing. But before attendees get to head home, they will have the opportunity to also wrap their trip with the CasinoBeats Summit Closing Party at Infinity at Hugo's.
"Our evening networking events offer attendees the chance to unwind, explore new connections, and strengthen existing ties. As a team, we believe that the connections made at our events can be the foundation of future collaborations and achievements in the industry. So, come and join us at CasinoBeats Summit, and let's make connections that will last a lifetime," Sojmark concluded.
Image credit: CasinoBeats