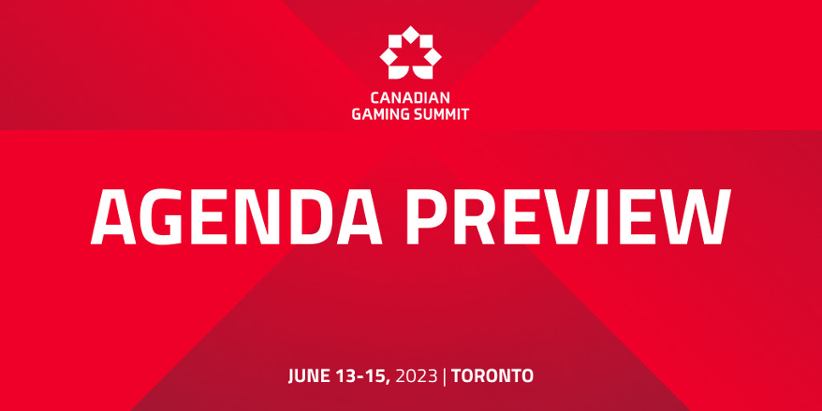 The upcoming 26th edition of the Canadian Gaming Summit is drawing closer by the day with the official industry gathering set for June 13-15, 2023. Now, the event's new management team, SBC, has released more details about what to expect at the very event which will take place at Metro Toronto Convention Center later this year. Specifically, SBC has published the agenda of the important North American meet-up.
Canadian Gaming Summit will reunite no fewer than 150 industry specialists based in Canada and familiar with the local market and global developments in the gambling industry. Among those people will be prominent figures such as
Kindred Country Manager Canada Amanda Brewer
TheScore SVP Content & Marketing Aubrey Levy
Betting Hero Managing Director Cassie Brickman
FanDuel General Manager Dale Hooper
Betano Canada Country Manager Kris Abbott
The list goes on. Commenting on the upcoming event, SBC CEO & Founder Rasmus Sojmark hailed the opportunity to reveal the agenda for the upcoming gathering, and said it reflected accurately on the lessons that the industry had learned from the past year of operation.
"We're excited to delve into the specifics of other provinces beyond Ontario, offering valuable insights into how we can modernize the industry while prioritizing responsible practices," Sojmark noted. As such, there will be several tracks featured in the upcoming event, each with its own and unique purpose and angle.
Leaders
Land-based
Growth and Leadership
Sports Betting
Affiliates & Advertising
iGaming
Payments & Compliance
Each of these tracks has been carefully picked to reflect on a specific aspect of the industry that is important both to the local market in Canada, including Ontario, but also to the broader North American region as well.
Sojmark noted that the current agenda topics not only addressed problems, but similarly offered solutions. There will be a variety of platforms to use and drive important messages home, including panels, debates, roundtable sessions, keynotes, and more. In a word, the 26th edition of the Canadian Gaming Summit is a must-attend event for anyone who is interested in the way the gambling industry in Canada is evolving.
For more details on the upcoming event, you may visit the official website and check what discussions and panels are planned for each day from Tuesday, June 13 through Thursday, June 15. The super early bird tickets are now available for CA$695.
Image credit: Canadian Gaming Summit