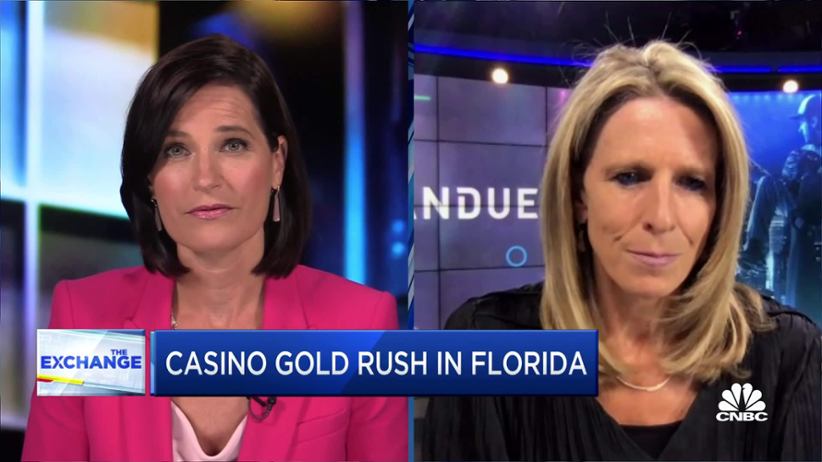 CasinoBeats Summit 2022 is now wrapped up, but there are more events on the calendar, and the SBC Summit North America 2022 is one of the industry get-togethers to look forward to. This year, the event will be attended by FanDuel CEO Amy Howe who will be representing the company, which is one of the largest mobile betting and gaming operators in the North American market.
FanDuel has multiple operations across all verticals of the gambling industry, including sportsbooks, casino, daily fantasy, and racing. The platform is operating in multiple states, including the province of Ontario in Canada to deliver an impeccable experience that is often cited as player-favorite. Howe will speak at the Meadowlands Exposition Center in Secaucus, New Jersey on Wednesday, July 13, which is the first day of the event.
CNBC's Contessa Brewer will talk to Howe and discuss the lessons learned from the industry so far and how gaming can move forward. A particular point of the discussion will be how gaming can create more employment opportunities for women. Howe is without a doubt the most influential chief executive in the industry, now steering one of the biggest companies in the sector out there.
She's among such titans as bet365's Daniel Coates and Entain Jette Nygaard-Andersen who are at the helm of the industry's biggest gaming giants. Howe's background in various executive positions is important. She previously worked for Live National Entertainment's Ticketmaster business where she helped steer the business into the digital sector as the company's global chief operating officer.
"The growth of the legalized mobile gambling sector over the past four years has exceeded even the rosiest of forecasts," Howe argues discussing the future of the industry. She has been a staunch supporter of the regulated gambling market and has called for firm action against illegal markets that continue to encroach on regulated markets and threaten customer protection.
"I look forward to sharing my thoughts on what the next steps should be for the wider industry with the audience at SBC Summit North America," Howe concluded. Commenting on her attendance at SBC Summit, SBC Founder and CEO Rasmus Sojmark shared his excitement that Howe will be attending the event running on July 12-14.
He congratulated FanDuel for the tremendous success achieved in gambling and betting and hailed the company as a true innovator. It would be fascinating for all delegates, he added, to hear what Howe has to offer as insight. The SBC Summit North America 2022 will focus on industry technology, marketing, payments options, regulation, and investment opportunities.
Image credit: CNBC