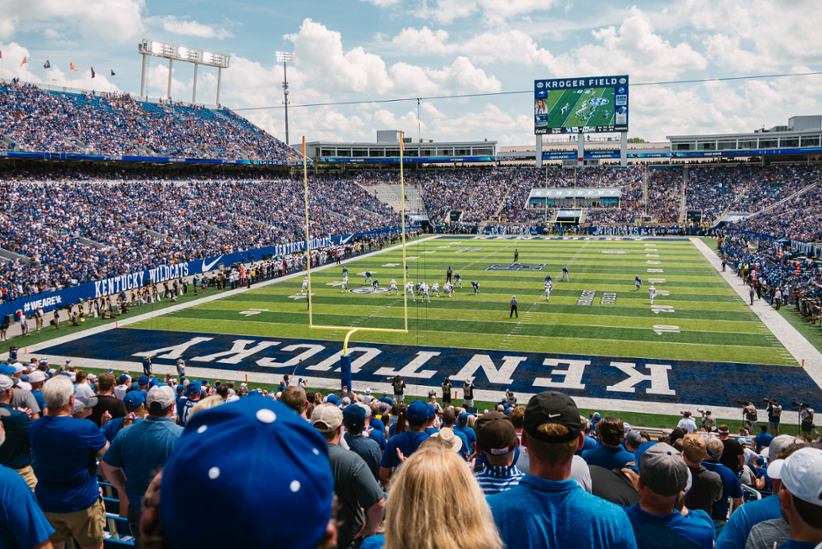 Kentucky is going to push for the legalization of online sports betting, fantasy gambling, and online poker once again. The new piece of legislation, House Bill 106, submitted by representatives Rachel Roberts, Derrick Graham, and Cherlynn Stevenson on January 5 will seek to introduce a robust framework that could enable the Bluegrass State to finally have its own working form of gambling industry that catches up to neighboring jurisdictions.
The bill seeks to make 26 amendments to existing regulation, and also seeks to introduce 13 new sections, which will help all three of the aforementioned activities to finally take shape in the state. Kentucky's latest pitch and push to regulate sports gambling take a look at how the process will unfold, which should hopefully give the state some momentum.
Bipartisan politics does not rule out a common goal
The bill seeks to encourage online sports betting through the launch of remote sportsbooks, which can partner with the existing state infrastructure. This move, the backers argue, could help salvage horserace tracks in the state and give them a notable push, resuscitate interest in sports and races, and generally bring significant economic benefits to Kentucky.
Presently, both the House and Senate in Kentucky are controlled by the Republican Party, which means that any success of the proposed bill would hinge on how keen the Great Old Party is to press on with this. The issue with this is that the law is largely backed by Democratic representatives, which makes it a trickier sale.
Luckily, sports betting is not as divisive a topic for lawmakers as are budget issues and public spending, or taxation. In this case, the state has much to gain from not letting sports gambling funds go offshore or to neighboring states instead. House Bill 106 in the meantime does a good job of detailing how sports gambling in the state would work, no doubt because of the dozens of successful laws already passed in other states.
Sports betting front and center in Kentucky
The bill would allow betting on all major sports that are recognized by sports bodies, such as the NFL, NBA, and more. NCAA is also pitched as a viable betting market, meaning that college sports will be covered under the would-be law, a future apple of discord.
As to those seeking to secure the right to offer sports gambling, they would need to put down a $500,000 fee, and then submit a renewal fee of $50,000. The tax on online wagers will stand at 14.25% and land-based wagers will be levied by 9.75%.
Kentucky will also expect insiders, such as people related to sports teams, players, coaches, referees, and their close family and friends of people involved with competitions, to not place bets, as it would break the proposed law. The law also outlines some guidelines as to where real properties offering sports gambling may appear:
"Not within a sixty (60) mile radius of another licensed track or premise 2 where sports wagering is conducted, unless any affected track agrees in 3 writing to permit a noncontiguous facility within the protected geographic 4 areas."
Bringing Online Poker and Fantasy Contests to Kentucky
As to online poker and fantasy gambling, Kentucky's new law would expect anyone willing to participate and obtain a license to demonstrate its company's ability to protect consumers by using advanced geolocation software.
The software is used to guarantee that all bets are placed from within the state. This should be no issue with companies such as GeoComply and Xpoint happy to provide their services and have already demonstrated a successful track record.
For online operators of poker products would be set at $250,000 with an annual renewal fee calculated at $10,000. In addition, any card room would need to charge a 6.75% tax on all fees charged to players, the bill specifies. Kentucky seems particularly determined to push on with poker.
The state secured a settlement worth $300m with PokerStars back in November 2021, alleging that PokerStars had previously offered illegal online poker in the state, a charge that the company's parent, Flutter Entertainment, decided to settle and move on. To participate in online poker in Kentucky under House Bill 106, players would need to be at least 18 years of age.
Fantasy operators would have to pay a fee of $5,000 to get their license and then renew it at 6% of their revenue or $5,000, whichever number is higher, the bill suggests. However, establishments that do not have more than 100 players need not bother with licenses.
All fantasy operators must run their books by a certified accountant to ensure 100% compliance with the law. Fantasy businesses will also have to pay all fees and expenditures linked to accountancy out of pocket.
Previously regulation attempts that fail and the lessons Kentucky learned
Kentucky has long shunned sports betting and online poker legalization. But 2023 is a new beast altogether. The state can no longer deny the popularity of either segment, not with PokerStars pooling its player bases in New Jersey and Michigan and more than 30 states pushing on with the legalization of their own sports betting businesses.
Most recently, Ohio launched, and Massachusetts is on the way by Super Bowl time. Kentucky tried to press on with House Bill 606 in 2022, but the bill failed as it got stuck in Senate and did not move to the governor's desk.
Meanwhile, the state's governor, Andy Beshear has been a long-time proponent of – if not sports betting – then certainly the legalization of online poker, which he and his father have passionately advocated for over the years.
Whether 2023 is any different for the state of Kentucky and its prospects of legalizing sports gambling and online poker remains to be seen. Nevertheless, the timely action by lawmakers is a positive sign for the state's future success. And, besides, there is much more pressure to follow suit and legalize gambling as has done dozens of other states in the US.
Image credit: Unsplash.com