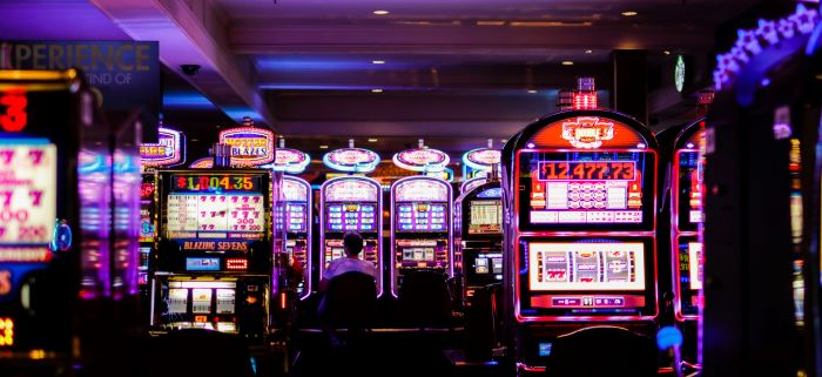 If the coronavirus pandemic has taught us anything, it's not to take anything for granted. No industry has been without its struggles since the first set of lockdowns were introduced in March 2020, with the ones who are now thriving being able to adapt to the new 'normal.' The gambling industry has been no different.
An industry that used to mainly rely on the land-based industry as its main source of income was turned upside down because of the pandemic, which forced intermittent shutdowns of casinos, betting shops and bingo halls globally for at least a year. As a result, the online market thrived, threatening to leave the land-based industry behind.
Due to operators and markets worldwide prioritising or migrating to online during the height of global lockdowns, research by YouGov suggested 63% of bettors from 13 of the biggest markets who have gambled within the last year now prefer gambling online to offline. While statistics from ResearchAndMarkets estimated the online market will reach $112bn in 2025 globally, up from $64bn in 2020. So where does that leave the land-based, and in particular, the casino industry?
With particular focus on the US and UK markets, it's been a torrid time for casinos and betting shops, espcially when many have had to close and reopen at a moments notice. Casinos in the UK were shut from 23 March until 15 August 2020 before being closed down again in November as England entered a second national lockdown. It was only until 17 May that venues were allowed to reopen, albeit under strict social distancing and capacity limits, while 19 July was when betting shops, bingo halls and casinos were able to run with no such restrictions in England. At the time when casinos were told they couldn't reopen on 1 August, the Betting and Gaming Council (BGC) outlined the severe damage closures were having on the industry, costing it £5m every week venues were closed for.
The Rank Group, whose brands include the UK's largest casino operator Grosvenor Casinos and Mecca Bingo, felt the pinch of a horrendous year. The group's underlying net gaming revenue (NGR) was cut in half to £288.2m ($392.4m) for the 12 months ending 30 June 2021. However, the operator saw some light at the end of the tunnel following the opening of venues. From 17 May until 15 August, average weekly revenue for Grosvenor was £5.7m which is ahead of the breakeven figure of £4.4m. While like-for-like NGR for the 13 week period is down 19% on the same period in 2019, the figures represent a path to recovery, which if the US industry is anything to go by, might only take several months.
When looking at the US, all 989 commercial and tribal casino properties were shut from mid-March last year, with more than 300 still closed two months later. While the summer of 2020 saw the gradual reopening of casinos at reduced operations, it was only from May of this year such restrictions, such as capacity limits, were starting to be lifted. However, since such reopening's, it seems as if the casino industry has taken huge strides to recovery, after suffering massive losses.
Research by bestcasinosites.net showed the 334 casinos in Nevada lost an average of $33.3m of revenue each day as venues were closed from March until June. The more than $12bn lost during this time frame ranked the state as the worst hit market for the most revenue lost. The severe loss is hardly surprising when you consider that the state is the biggest casino market in the US, which reported gross gaming revenue of (GGR) $7.87bn in 2020. But it's been a different story for state casino's since restrictions were gradually lifted by Steve Sisolak from May.
In August, gambling revenue in Nevada reached a record amount in July, after rising 80% year-on-year. Total gaming revenue across state casinos was up to $1.36bn, representing a 14% increase from June and overtaking the previous record of $1.23bn in May. The data from the Nevada Gaming Control Board demonstrates the impact of restriction-free casinos and the pent-up demand for 'normality' considering it was only from June when social distancing and capacity limits were lifted to unrestricted levels.
Those lifting of restrictions has helped operators too. Golden Nugget saw its revenue for H1 2021 rise 50% compared to 2020, up to $1.58bn, with net income $158.5m compared to the net loss of $184.3m a year prior. For Q2, revenue skyrocketed 224% to $934.5m, with net income of $144.3m. While Caesars Entertainment showed similar growth, with H1 revenue amounting to $4.29bn, a 616% rise. Q2 saw the biggest rise, with revenue up nearly 2000% to $2.5bn with the period in 2020 the one where Caesars was most impacted by venue closures.
The biggest gaming market worldwide in recent years has been Macau. However, the region has been decimated by COVID-19. With its borders from most country's cut off, visitation numbers into the country were down 85% for 2020. That meant GGR for every month of the year saw a yearly decline, with June the worst hit month as revenue dropped by 97%from 2019. In terms of full year 2020, GGR tumbled by 79% for the 12 months down to MOP 60.44bn, a stark contrast from the MOP 292.46bn recorded in 2019.
But August GGR saw a 234% year-on-year rise, with revenue for casinos in the region reaching MOP 4.4bn (US$550m). While that was 47% less than July, year-to-date GGR until August was MOP 61.9bn, up 70% from last year and more than the entire total recorded in 2020. Providing COVID remains under control in the region, who recorded its first case for more than a year in early August, then the recovery should remain stable for the remainder of 2021 before pushing on in 2022.
The turnaround in revenue for the industry's big players has coincided with restrictions being eased and customers feeling safe enough to return to venues. Industry analysts had previously targeted 2022 to be a more normalised year for casinos worldwide after such heavy losses were incurred in 2020. This year will hopefully continue to be a steady road to recovery for the land-based and casino sector and if the aforementioned financial figures are to go by, the rest of 2021, providing COVID doesn't take a turn for the worse, should continue to show an upturn of fortunes for the industry.
Image source: UnSplash