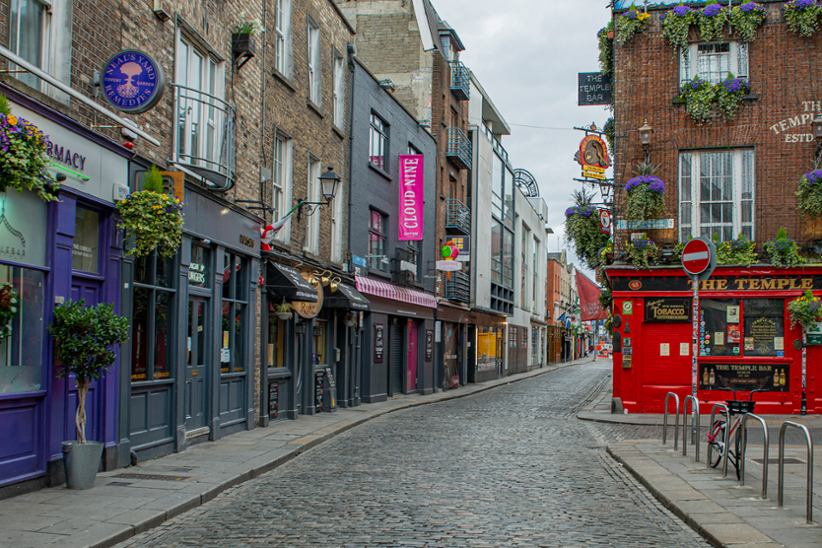 A new report reveals that
Ireland
has a
limited control
over
online betting
giants. More than one-eighth of Lotto players spend between €26-100 ($30-115) per month.
An estimated 12,000 gamblers are involved, with another 35,000 falling into the moderate category. People who place bets on horse and greyhound races online or at a casino are the biggest spenders.
These findings were revealed in a report by the Health Research Board (HRB) that examined the gambling habits of those over 15 years of age.
Most likely to gamble are men between 25 and 34 years old who live in poverty and are unemployed. There is also strong correlation between gambling and substance abuse, such as smoking, drug or alcohol abuse.
While gambling has declined since 2014, from 2.9 million people to 1.9 million, it remains a serious problem for those living in lower socio-economic areas or those who use drugs or drink.
Nearly one in two gambled during the past year. Four in ten bought a scratch card or a lottery ticket. This has dropped from around 57% to 42% since 2014. In addition, on average, one in 10 people uses a bookie to place their bets. These offer no safeguards or financial protection.
The report said that almost everyone who gambled online or in a bookmaker shop placed a wager on a sporting event. Men are more likely to gamble if they are not involved in lottery activities.
Around 90,000 are low-risk gamblers, 34,000 are moderate-risk and 12,000 are problem gamblers.
The study found that 13% of people with a drinking problem were considered at-risk gamblers, compared to 2% of those who didn't drink as often.
Dr. Deirdre Montgan, who was the main author of the HRB report, pointed out that "men are five times more likely to be at-risk gamblers than women."
The HRB has promised a gambling regulatory authority. The HRB demanded regulation of gambling access, screening of those at risk, and provision of and greater accessibility to dedicated treatment services.
Ireland is in the process of updating its gambling laws, just like the UK, Italy and other countries. Studies like this are guaranteed to have an impact on what regulations and restrictions are introduced once the final framework is presented.