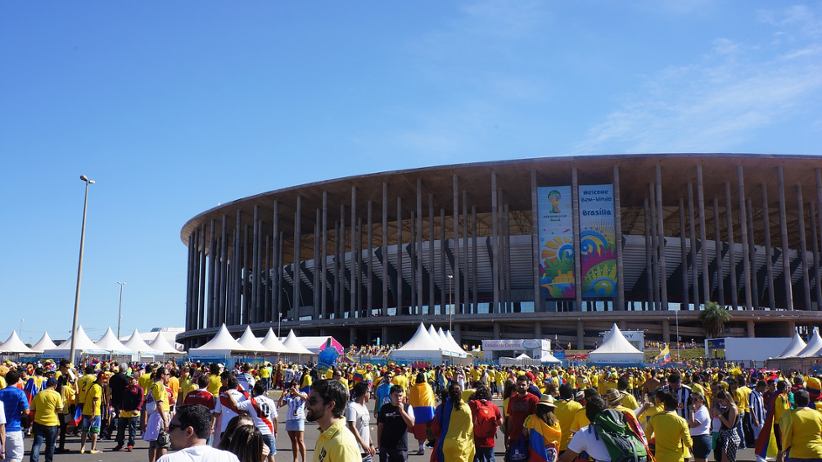 Match-fixing continues to be a constant pain point for global sports and IBIA, the International Betting Integrity Association, is determined to tackle the issue. To achieve this, the organization has decided to work with stakeholders from the entire world of sports, including regulators, governing bodies, and clubs.
The latest addition to IBIA's team is Fecoljuegos, the Colombian Federation of Entrepreneurs of Games of Luck and Chance, which is going to bolster the organization's efforts to tackle sports-related fraud as outlined by a new Memorandum of Understanding signed between both parties.
Commenting on this opportunity to add a new trusted ally, IBIA CEO Khalid Ali said that the two organizations will work together to establish common projects that will help tackle match-fixing in Colombia in particular. The initiative will also support the recently-established integrity body by the name of the Colombian National Committee which will seek to eradicate fraud not just in Colombia, but also in neighboring countries as well.
As to Fecoljuegos, the organization has already been working on tackling the issue and has urged lawmakers to always consider legal safeguards that can help address such problems when passing gambling laws. Colombia can be a regional leader in ensuring that sports gambling is fought and defeated in the Latin American region believes Fecoljuegos president Evert Montero Cárdenas.
The memorandum will guarantee that the two partner organizations will seek to shield traditional and mainstream sports from the dangers of underhand practices that have remained at a fairly high level. Overall, IBIA has not seen too many signals about suspicious betting activity in the region and reported 121 total alerts between 2017 and 2021.
Only nine of these came out of Colombia, which indicates the local efforts done to clamp down on such fraudulent practices. Eight of those signals came from tennis and one was about soccer. However, there are some tectonic changes underway in the Latin American region with Brazil moving closer to launching a sports betting industry.
This could bring more clarity in how many match-fixing attempts there are as regulated betting markets are usually far more interested in upholding the integrity of competitions. IBIA though has reported that despite risks of an increase in match-fixing, most of its alerts have remained flat in the latest report released by the company.
Match-fixers have become more sophisticated these days and they tend to target athletes online. In addition, they have focused on obscure markets that are more difficult to track or usually generate very small traction.
Image credit: Pixabay.com