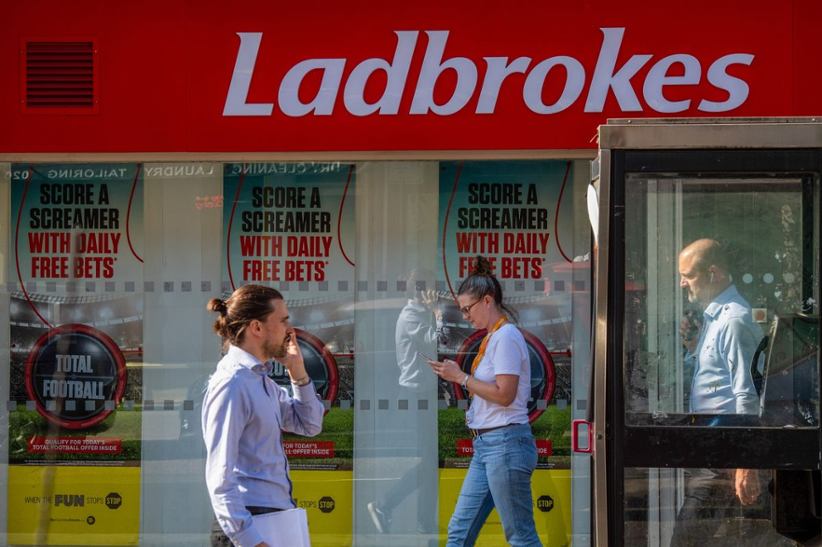 Entain will spend
excess cash
this year on
acquisitions
rather than shareholder payments, the British gambling company said Thursday. The firm reported
higher
annual
earnings
due to the popularity of
online
betting
during lockdowns.
Entain owns around 3,000 betting shops across the UK, which are branded Ladbrokes and Coral. It had to close many of these shops for coronavirus restrictions in 2020 and 2021. It also owns online brands partypoker and bwin.
Rob Wood, Chief Financial Officer, stated in an interview that the board had decided to maintain a strong balance sheet and allow for acquisitions.
Entain made seven acquisitions over the past 14 months, compared to roughly one per year before. Wood said that Entain aims to triple its business size by expanding into more regulated markets for betting and areas such as esports betting and sports betting.
This will be the second consecutive year that dividends are withheld. Wood asserted that the company is still committed to dividends, and will definitely bring them back in the future.
Core earnings rose 4.6% to £881.7 million ($1.18 billion) in 2021. This is higher than the average estimate of £874.4 million by analysts, according to Refinitiv. Online net gaming revenue grew by 12% in the past year.
Entain stated in a statement that retail is moving towards pre-COVID levels, and online performance will be in line with its expectations against the difficult prior year's comparables.
The results follow a year in which US rival DraftKings and casino operator MGM made takeover offers for Entain. However, neither resulted in a deal.
Responding to the illegal invasion of Ukraine by Russia, the company stated it has no operations in either country. Therefore, its operations won't be impacted. It added, however, that it receives small contributions from activity in the Ukraine.
It's easy to spend money when it belongs to someone else. Entain said that it would repay £44 million ($58.63 million) of furlough money it claimed in the UK during the COVID-19 pandemic. However, it will retain £57.5 million ($76.6 million) of the funds.
Carolyn Harris MP said it was "absolutely shameful" that Entain wasn't repaying it all despite its huge profits. The chair of the Gambling Related Harm All Party Parliamentary Group added, "Given that this company made hundreds of millions of pounds in profit last year directly from gamblers who lost money, it is absolutely shameful that they have also taken from taxpayers, and that they have not repaid the full furlough amount."
Entain argued that the furlough program had protected 14,000 jobs and provided a "more secure medium-term outlook" that made partial repayment possible.
Following a BBC News report in January, MPs called for Entain's repayment of the furlough money. Sir Iain Duncan Smith, former Conservative leader, said Entain should "immediately return the money to the UK taxpayers."
Entain previously stated that the situation was under review. It announced on Thursday that it would return the money claimed in 2021 but retain what it received in 2020.