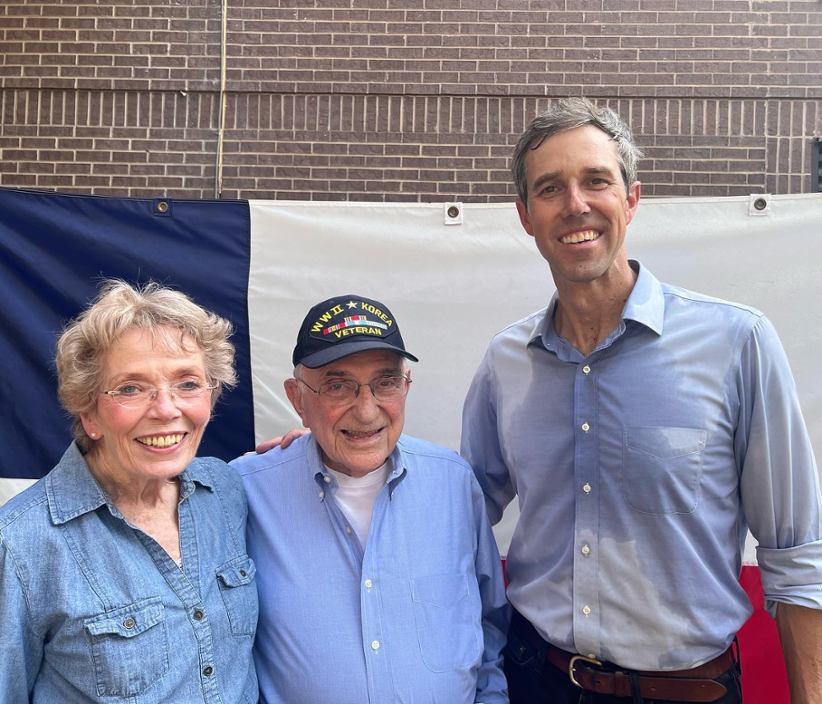 After Las Vegas Sands made an unsuccessful bid during the 2021 legislative session to influence lawmakers' minds on allowing Las Vegas-style casinos in Texas, the Lone Star State may have a better chance with the Democratic governor hopeful, Beto O'Rourke.
The Representative has been a staunch supporter of more liberal laws in a state which is mostly proud of its gun ownership and good old American values. O'Rourke, though, believes that mixing tradition with good business ventures that would help tackle astute problems should not be confused.
O'Rourke wants to take on Gov. Greg Abbott in the upcoming November elections, and he is running on a campaign of various promises, including the creation of land-based casinos and the legalization of sports gambling. Las Vegas Sands, an industry behemoth which recently unloaded its properties in Nevada, and focused its attention on new projects, including in Texas, will most likely welcome a potential appointment of O'Rourke on the post.
O'Rourke is running on even bigger promises, vowing to consider the legalization of marijuana, and adding sports betting to his casino agenda. He sees these "vice activities" and the arguments against them as old-fashioned. All of these verticals, O'Rourke argues can be used to help Texas start tackling public debt and guarantee pensions and additional funds for fire departments, police, and schools, along with more money for public hospitals and maintaining various urban infrastructure.
O'Rourke is adamant that Texas is sitting on a gold mine that it needs to tap into and that the Lone Star State may reap billions worth of tax revenue through the legalization of sports gambling, casinos, and marijuana. O'Rourke will not be alone in pushing for the issue as Las Vegas Sands has already confirmed that it works with people on the ground to renew the efforts to legalize casinos in Texas.
The company spent $2 million on a Political Action Committee rapidly over the course of the last legislative session. While it withdrew its efforts abruptly, the company confirmed that it will simply wait and bid its time. The time has come as O'Rourke is a strong candidate but his election is still a long way off. A poll from earlier in April suggested that O'Rourke was falling behind Abbott with just two points.
His progressive politics will resonate hostile with established caucuses but they may give O'Rourke just what he needs to leapfrog the incumbent and push for casino and sports betting legalization in Texas.
Image credit: Facebook