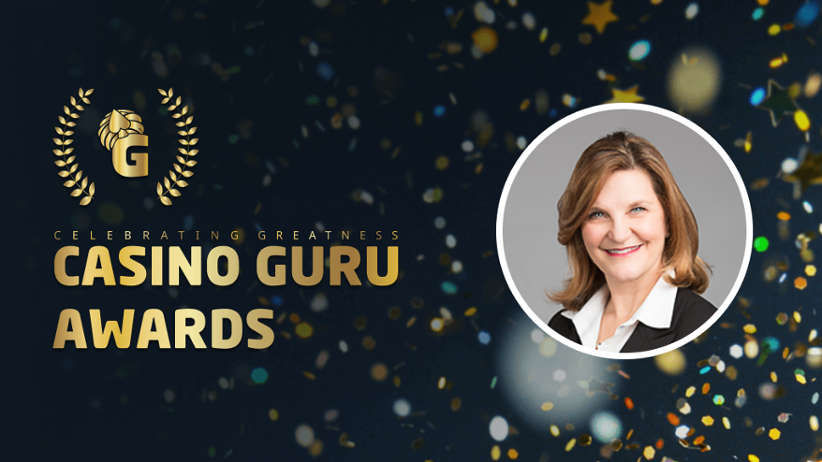 Shelley White is the CEO of Responsible Gambling Council where she has helped spearhead important policies concerning responsible gambling. Her insight into the industry is invaluable as White has observed a true paradigm shift in the industry where stakeholders are keen to make sure that consumers are safe and protected. White further discusses the possibility of normalization of gambling standards across the globe, Much more good is possible, White argues, as there is collective calls to action from governments, policymakers, regulators, operators, and consumers.
Q: Shelley, your work at the Responsible Gambling Council has been felt across the entire industry. Can you start by telling us how far has the Responsible Gambling Council has come today?
The Responsible Gambling Council (RGC) was founded almost 40 years ago by Tibor Barsony, who was a compulsive gambler. RGC was born out of the lack of resources and support for his own challenges with gambling, and so he sought out to persuade government, regulators, operators, the health care system, social service providers, treatment providers and researchers, that compulsive gambling was a significant problem that required their attention. He can only be described as a pioneer and visionary of responsible gambling and player protections.
Today, RGC is a vertically integrated organization that ensures research and evaluation methodologies inform all our work. We know that collaboration coupled with the integration of evidence-informed best practices produces the best results. We strive to demonstrate this everything we do – from RGC's globally recognized RG Check accreditation program and leading RG advisory and consultation services, to community and customer segmented public education initiatives. With this framework, we can advance responsible gambling together. RGC is both a B2B and B2C organization. We believe that developing and implementing strategies with and for the gambling industry, as well as public education programs, services and campaigns, reflects what responsible gambling is in the truest form of its definition. The most effective way to advance responsible gambling and create a safer gambling ecosystem, is to engage with the industry stakeholders, and the public. RGC is a humanitarian organization and we believe that gambling should never come at a human cost. This is how we honour our courageous leaders' legacy.
Q: Responsible gambling is clearly a topic that is now getting a lot more attention through research, funding and backing from the industry. What do you think has catalyzed this change in attitude from the biggest stakeholders?
I am really pleased to see this culture shift from all players in the industry to focus more on responsible gambling and research that makes a real impact on players' and communities. More and more policy makers, regulators and operators around the world are embracing this idea of sustainability that starts with a healthy player base. Taking care of your customers the right way feeds into a strong business model. There's a real value proposition for knowing and supporting your customer. This in part is contributed by a sense of collaboration and knowledge sharing between industry stakeholders, and a willingness to do better. I think the industry as a whole has really stepped up to the plate when it comes to player protections and keeping pace with the new risks and challenges that a constantly evolving gambling landscape brings.
Q: Can we talk about a standardization of responsible gambling standards across different verticals of the gambling industry and even jurisdiction or is each regulated market a world of its own?
This is a great question, and one that is definitely receiving more attention. We know that responsible gambling is not a one-size-fits-all approach. Emerging markets will have different requirements than mature ones, and even within those markets, factors such as culture and religion also need to be considered. That being said, the industry can benefit from standards and guidelines in certain areas such as marketing and advertising and venue and site specific responsible gambling accreditation, like RG Check, that will allow for the highest level of player protections. RGC is working on a two year, multi-phase gambling marketing and advertising study that will be an invaluable resource for regulators and operators to implement evidenceinformed recommendations. With the growth and normalization of gambling all across the globe, there is a corresponding need to provide a duty of care to protect players and communities, by equipping them with the right prevention education and support resources.
Q: As the Casino Guru Awards approach, what would you want to see in an applicant to give it your vote?
I am on the judging panel for the category, "The Most Impactful Social Responsibility Initiative". I hope to see applicants approaching responsible gambling in impactful and innovative ways. Responsible gambling really is all of our responsibilities and that means building that commitment into strategy from the top down. We see that technology is playing a key role in the expansion of gambling. It is also exciting to see that it is also playing a pivotal role in player protection. I look forward to seeing solutions that leverage this opportunity. Another meaningful area that I'm hoping to see in applications is how organizations/operators are contributing to changing player behaviours. For example, destigmatizing and encouraging the use of pre-commitment and RG tools. When I think about the different Casino Guru Awards categories, the common theme is making iGaming safer for everyone. All the applicants are doing incredible work in the space of player protections so I am pleased to be a part of these awards to recognize this important work.
Q: Can we hope for a future where gambling harm will be reduced to a virtual zero?
The industry is coming together in a way that five years ago, many of us would have said wasn't possible. This makes me hopeful that with continued collaborative spirit, a shifting mindset, and a desire to put player health at the forefront of discussions, we can get to a place where gambling doesn't come at a human cost. It is very promising to see some operators develop bold RG strategies with a goal to eliminate problem gambling. They have created evaluation frameworks which include metrics to measureand communicate their progress against this outcome. And it's encouraging to see that these operators are using their results to make adaptations to their strategy to improve their impact. We are seeing a collective call to action from governments, policy makers, regulators, operators and many other industry stakeholders to operationalize responsible gambling policies and practices that embed harm prevention into the business model. All of these tactics advance the responsible gambling needle closer to our collective goal of a sustainable player base, and create a culture of responsible gambling.
Image credit: Casino Guru News