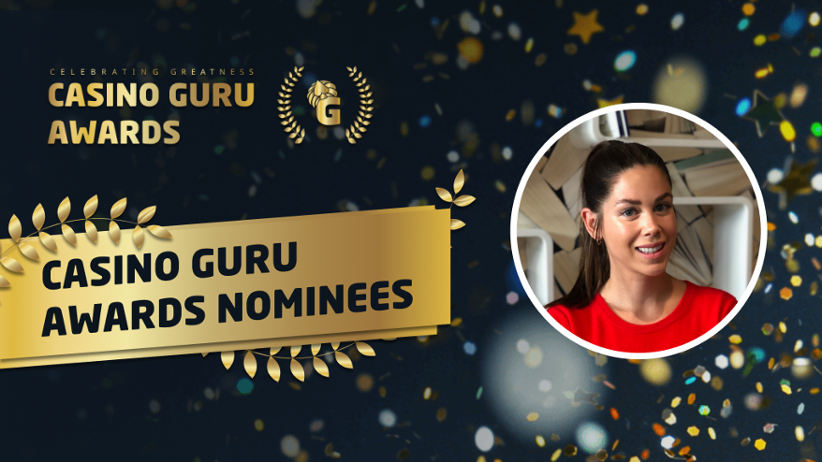 Jenna has been working to promote and advance responsible gaming since 2015 and is currently leading both the RG team and the HR team at Paf. With a number of innovations such as the Radar - Paf's in-house built player tracking system, gaming insurance for treatment, a 20,000 euro yearly loss limit for all customers, and a 10,000 euro yearly loss limit for young players, Paf is a leader when it comes to responsible gaming. Today, we speak with Jenna to find out more about Paf's commitment to responsible gambling tools and why her company should bring home the title in the Casino Guru Awards' "Best Implementation of RG Tools" category:
Q: Paf has made a strong argument for its operations by committing to social responsibility initiatives and implementing responsible gambling tools across the board. Are you happy with the results these initiatives have yielded so far?
There is always work to be done and room for improvement. But yes, we are happy with many of our initiatives. Especially our mandatory loss limit that covers all our customers and all gaming categories and how it has effectively stopped the most excessive gambling. The work we have done over the last couple of years has also provenly changed our customer database and that we are most proud of. In our openly published customer segment, everyone can see that we have managed to increase the number of players in the lowest gaming segment (the green segment) and decrease the number of players in the most unsustainable segments (the red & orange segments).
Q: How does Paf ensure that the company's responsible gambling efforts, and responsible gambling tools, hit their intended mark?
That is all down to hard work and endurance. We have a responsible gaming team that is working on a daily basis with our responsible gaming framework and following up on the measures we put into it. Continuous training and education are also crucial in order to stay on top of the issue, most of that is also conducted by our responsible gaming team. And while we are happy with many of the initiatives and the results we have achieved, there is still work to be done.
Q: What are the daily challenges that you continue to face when seeking to implement robust responsible gambling tools?
There is no shying away from the fact that our responsible gaming work has an effect on the company revenue and that is of course something we always need to discuss. But we do have great owners that have the same view on the matter. We are prepared for the fact that we will lose money when we adopt tough measures, but it is still the right thing to do.
Q: Can you tell us where responsible gambling tools such as they are available today fail to fully consider and protect consumers?
We are aware of the fact that we can't find all problem gamblers and it is difficult to detect them in time when we find them they might not even be motivated to change their gaming behavior. This is perhaps the most simple and strong argument we have for national deposit limits or national loss limits. National limits can prevent customers from losing everything they have since it puts a cap on the customers' losses. We know that our customers can open up a new account with another operator when we stop them, so we would need these maximum cap limits to be set on a national level.
Q: Why do you think Paf deserves to win "The Best Implementation of RG Tools"?
No other international full-scale operator has undertaken such extensive measures and decisions to protect their customers, as Paf has done. With the implementation of our mandatory loss limit and the mandatory loss limit for young people, we really stand out from the other operators. We want to make a difference and we are prepared to go the extra mile, even if it affects the bottom line by the end of the year.
Image credit: Casino Guru News