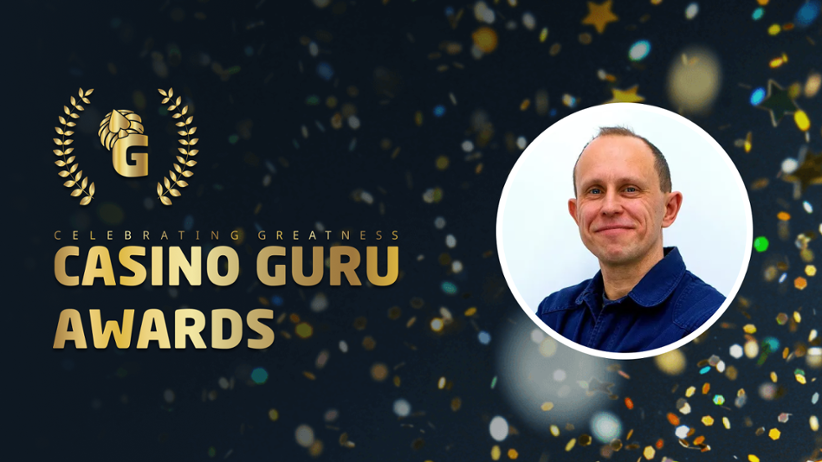 James Bennett is Group Communications Manager at EveryMatrix, and as such, he has seen his fair share of marketing initiatives in the iGaming industry over the past year. It's no surprise that he will be a member of the external judges' panel for the upcoming Casino Guru Awards and the event's "Most Ethical Approach to Marketing" category. Bennett is an industry veteran whose roots in iGaming go all the way back to 2011. In this conversation, he offers a comprehensive breakdown of the importance of celebrating the success stories in ethical marketing and advertising and speaks about the realities of an ever-changing industry that is facing regulatory pressure.
Q: James, could we start by you telling us a little more about yourself and your professional career in the industry?
I've been in the gaming industry since 2011 when I was editor of eGmaing Review. I spent three years there and developed a real interest in the industry, the technology, the deals, the people, and the constantly changing regulatory nature of it which means that every day brings new developments. I then moved into the PR and comms side of the industry in 2014 as a director of a gambling PR agency where I spent four and half years across two separate stints with three years spent at Playtech as its head of communications. Since the start of 2023 I've been managing communications and working with senior teams across EveryMatrix, a business that is in a rapid growth phase and developing some really exciting technology which is being used by a host of tier-1 brands across the world.
Q: You will participate in Casino Guru Awards' Most Ethical Approach to Marketing category as one of the external judges. Does the industry have a golden standard about ethical advertising or is this still a moving target?
There are many betting and gaming businesses that go above and beyond when it comes to compliance and ethical marketing, and we should shout much louder about these success stories. Equally, the industry is the target for governments, states or provinces to tax more, clamp down further and/or regulate to even greater lengths, and marketing teams are often forced to react as quickly and as effectively as they can to manage those changes. This isn't easy, nor is dealing with the aftermath of one or two individuals or individual brands, both regulated and unregulated who either mistakenly or deliberately cut corners. The issue is that it is then those who comply who often face even more stringent legislation that makes developing compelling products and marketing to customers more difficult.
Q: There have been many jurisdictions that have completely changed marketing rules – some may say that marketing is no longer used to drive consumer acquisition in certain jurisdictions.
What do you think the general outlook for the industry would be? Will we see more countries copying the example of places such as Italy and Australia, or are we going to have a more balanced approach where certain restrictions – such as role models – apply?
Advertising bans are on the rise especially in Europe with several countries enforcing traditional media and online blackouts including Italy, however, this doesn't seem to be denting revenues in any significant way. In turn, this is encouraging reformists in other countries such as Australia to call for bans as well so we could well see more and fewer restrictions in future. This means compliance, marketing and development teams all need to work even harder to find complaint and creative ways around these measures. Equally, there are also loopholes, for instance in Italy gambling sponsorship in sports is prohibited but advertising on news and 'infotainment' sites is not.
Q: What advice do you have to offer to the applicants vying for a recognition in this category?
It goes back to my earlier point; we need to celebrate the success stories in this category so I would urge people to shout from the rooftops about the impact ethical adverting has had and share as many metrics and as much data as possible to highlight that impact and that success.
Q: Can you perhaps give us one big prediction about how marketing is going to evolve over the coming year – we are going to check in with you next year to see if it came true!
Predictions are dangerous but one thing is clear, regulators and authorities are clamping down more than ever due to responsible gaming being at the top of many culture and media department's agendas. I predict this will continue, so the industry, with all its contacts, networking and lobbying needs to both push back when it disagrees and make its case in a much more cohesive way, or work more closely with regulators to stay one step ahead of any pending changes.
Image credit: Casino Guru