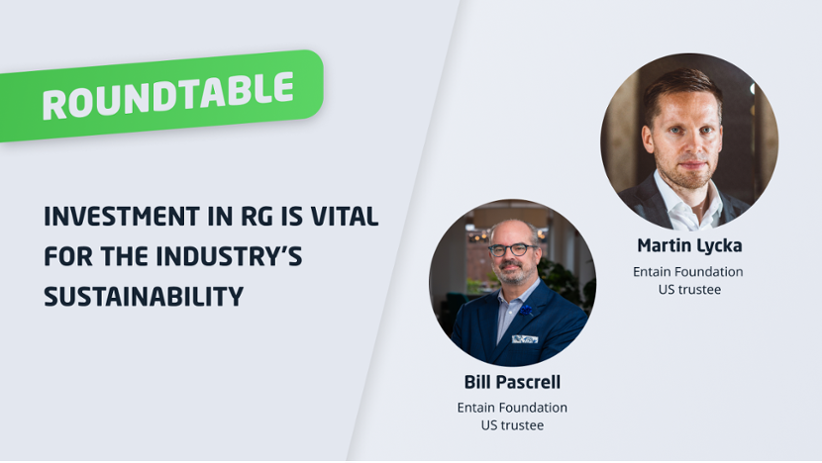 Martin Lycka and Bill Pascrell, III, Esq. are Trustees for Entain Foundation US, a first-of-its-kind non-profit organization dedicated to promoting responsible gambling, sports integrity and corporate compliance in the US.
We sat down with Martin and Bill to learn more about the Foundation's approach to educating bettors on responsible gambling and their partnerships with high-profile organizations ranging from the NCAA to the NFLPA Professional Athletes Foundation.
In short, addressing problem gambling requires a mix of education, innovation, and transparency, and all three approaches are well underway at Entain Foundation US.
Q: Let's start with the basics. What exactly is "responsible gambling"?
Bill: The UNLV International Gaming Institute defines responsible gambling in simple terms: it means "taking breaks, not using gambling as a source of income, only gambling with money that you can afford to lose, and setting limits for yourself." In short, responsible gambling is "using gambling for fun and entertainment's sake," not as a means of earning money.
The definition is straightforward, but it can obscure an important truth: gambling operators, not bettors, are responsible for ensuring that responsible gambling is achievable and accessible. Operators, being the primary facilitators of gambling, play the largest role in ensuring bettors' safety.
Q: What does a strong, operator-led responsible gambling program look like?
Martin: One of the best examples is the collaboration between the largest online gaming operators in the U.S.—including Bally's, BetMGM, DraftKings, Entain, FanDuel, and MGM Resorts International— formed last September to agree to the first industry-led responsible gambling standards in the country.
The Entain-organized coalition of operators defined 12 principles that include commitments to provide customers with easily understood responsible gaming tools, to prevent underage and excluded individuals from participating in any form of gaming, and to conduct ongoing research to track the impact of the collaboration.
While these 12 principles don't cover every possible aspect of an operator-led RG program, they establish a solid groundwork upon which the industry can construct a genuinely efficient and united front to address problem gambling and safeguard customers against the detrimental effects of addiction.
Q: Beyond enhancing their image with the general public, why should operators focus on responsible gambling?
Bill: I like to refer to responsible gambling as "sustainable gambling." The reason is simple: American gambling operators will be plagued by continuous crises, like those faced by European companies, if they don't take on an industry-wide dedication to protecting bettors. The commitment of industry leaders to responsible gambling is vital for the long-term sustainability of the industry itself.
The 12 principles provide a promising direction for industry leaders to establish a clear definition of responsible gambling, outline its best practices, and implement them comprehensively. Although there is still much work ahead, I am confident that we have the right people to develop a sustainable and responsible gambling industry that prioritizes the safety of its customers above everything else.
Q: What else can operators do to promote responsible gambling?
Martin: As trustees for a responsible gambling non-profit, we understand the significance of educational initiatives. Operators can and should engage in responsible gambling sessions with student-athletes, establish research partnerships with medical schools and state universities, and support outreach programs dedicated to underprivileged communities. These companies have many avenues available to them to take this crucial step forward.
Rather than depending on 1-800 numbers featured in advertisements to promote responsible gambling, operators can initiate extensive and meaningful advertising campaigns dedicated to the practice. Beyond providing basic responsible gambling tools, operators can allocate greater
resources toward enhancing their safety protocols and AI technology. Instead of intently focusing on growing their customer base, operators can actively communicate best practices for responsible gambling to their existing customers, even if it requires de-prioritizing other aspects of their business. These investments will ensure that customers can engage in enjoyable gambling experiences while maintaining a high level of safety.
Image credit: Casino Guru