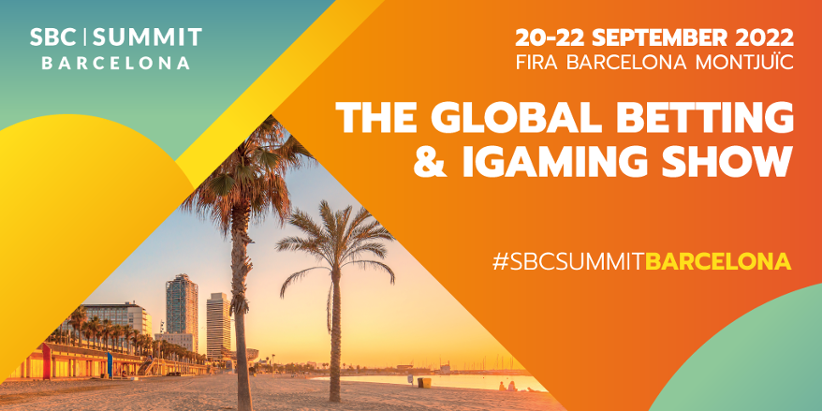 The SBC Summit Barcelona held between September 20-22 promises to be one of the most significant industry meetings this year. This is not least because of SBC's commitment to bringing the latest insight into the gambling industry by hearing from the people who shape it by making everyday decisions.
This is why the "Leaders" at the Big Stage will host ten sessions which will be delivered by chief executives within the industry who make strategic decisions about their businesses and in doing so, shape the gambling industry as such. There will be a number of keynote sessions to attend, including the "Navigating the opportunities and growing pains of global transformation."
This panel is introduced by Betsson Group CEO Jesper Svensson, Pinnacle CEO Paris Smith, Videoslots CEO Alexander Stevendahl and Glitnor Group CEO David Flynn. The panel will focus on how the industry can innovate and change as it's currently undergoing an important period of technology-driven improvements across the board.
The next panel worth delegates' while will be the "Omnichannel leaders – physical customers in a digital world." The panel will talk about how retail operators can remain viable in a world that is increasingly going digital and how retail and online can bridge a gap that leads to new customer experiences.
Here, experts from the industry, such as Carnival Corporation Director of International Strategic Partnerships Cecilia Paolino-Uboldi and Olympic Entertainment Group CEO and Chairman Corey Plummer will deliver their insights, among others.
Another interesting panel is the "Marketing leaders – competition in traditional and emerging markets" which will focus on explaining how companies can brand and boost the visibility for their markets in a highly-decentralized industry where each market poses its own unique differences. Kindred Group CMO Elen Barber, OpenBet CMO Huw Owen Thomas and others will talk about the issue and how they can build global strategies while still honoring local demands and preferences.
The next panel is called "The Innovators panel – growing your business in a competitive market" and it focuses on the up-and-coming companies that are trying to navigate the field that is currently being dominated by heavyweights. The people invited to speak are QP Games Group CEO Cristoffer Fröberg, CEGO & Spilnu.dk CEO Allan Auning-Hansen and others.
The upcoming Barcelona industry summit is expected to be one of the biggest this year with more than 6,000 delegates confirming their participating along with more than 200 exhibitors and 350 speakers. There will be a number of dedicated zones tackling an individual aspect of the industry, including Affiliate, Marketing & Media, Blockchain, Metaverse, Casino & Igaming, Sports Betting, and more.
Visit the SBC Summit Barcelona website to book Early Bird passes at €350, a saving of €145 on the standard price of the Full Access Pass.
Image credit: SBC