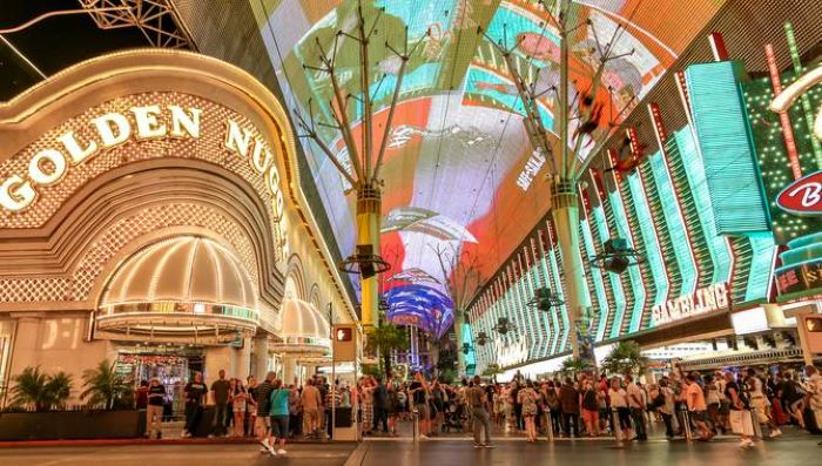 Golden Nugget has seen its revenue for both the first half and second quarter of 2021 soar following the return to restriction free casino operations.
The casino, restaurant and hospitality operator, saw its revenue for the first six months of 2021 up until 30 June rise by 50% year-on-year to $1.58bn. Net income for the operator was $158.5m, a stark contrast to the net loss of $184.3m posted in the same period last year. While adjusted EBITDA for H1 rose from $47.5m in 2020 up to $418.7m.
In terms of Q2, revenue skyrocketed by 224% up to $934.5m, with net income coming in at $144.3m after a $152.7m loss a year prior. Adjusted EBITDA for the quarter was $283.7m, after a loss of $26.1m at the same time last year.
The upturn in fortune for Golden Nugget follows a similar trend for casino operators in the US since COVID-19 restrictions were eased this summer.
Casinos in the US, and globally, were forced shut in March 2020 in response to the pandemic, until at least May of the same year. Intermittent shutdowns followed for the next year, but from May 2021, restrictions such as social distancing measures and capacity limits were lifted, allowing operators to function to a near 'normal' service.
After two-months of closures, Golden Nugget's Lake Charles venue reopened the casino floor on 18 May 2020, with the rest of the properties in Las Vegas, Laughlin, Atlantic City, and Biloxi following suit in the following month. This summer, the Golden Nugget's venues started to operate without major restrictions.
Golden Nugget Chairman and CEO, and owner of parent company Fertitta Entertainment Tilman Fertitta, said: "We continue to perform at a very high level and are very pleased with the second quarter results. We expect to deliver at least $800m adjustedEBTIDA for the year. I look forward to completing the merger with Fast Acquisition Corp following receipt of regulatory approvals."
Earlier this year, Fertitta Entertainment struck a deal with special purpose acquisition company (SPAC) FAST Acquisition Corp, to take the company public and valuing the Golden Nugget/Landry's business at $8.6bn.
Earlier in August, Golden Nugget Online Gaming reported a revenue rise of 39% for H1 up to $58.4m, with Q2 revenue up 28% to $31.7m. DraftKings previously agreed to acquire the online operator in an all-stock purchase with an equity value of $1.56bn.
Image source: Shutterstock