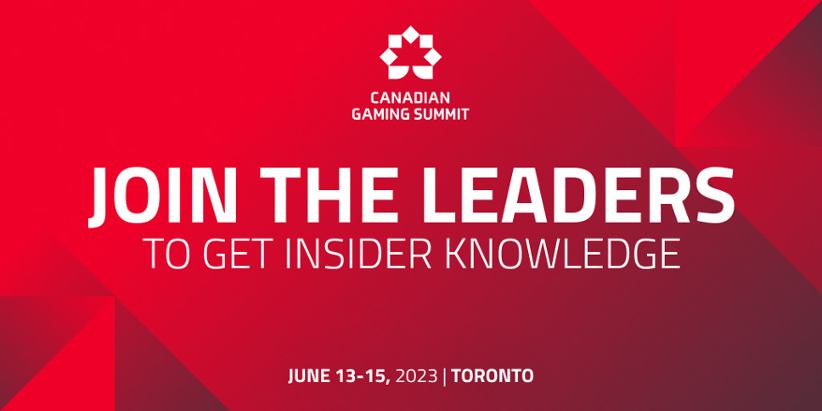 As the Canadian Gaming Summit approach, SBC Events has teased more information about the upcoming event, confirming a "Leaders" conference track set to take place on June 14 at the Metro Toronto Convention Center. The conference will be what SBC has described as the "undisputed highlight" of the 26th edition of the event.
The Leaders conference track is important as it will reunite some of the most important decision-makers in the Canadian gaming and betting industry and give them the opportunity to share their know-how, expertise, experience and industry knowledge. Attendees will have access to some of the powerbrokers at tier-one organizations such as BetMGM, FanDuel, Kindred and PointsBet, all of whom have made their presence in the regulated Canadian gaming market felt.
More importantly, the "Leaders" conference track and its first panel will focus on whether Canada has the potential to become an international hub for iGaming and innovation in the vertical. The panel will be attended by PointsBet Canada CEO Scott Vanderwel, Kindred Country Manager Canada Amanda Brewer, FanDuel General Manager Canada Dale Hooper, and BetMGM VP Canada Scott Woodgate.
The panellists will take a look at the Canadian gaming and betting market and compare it with the status quo and developments across the border with the United States. The second panel will shift the limelight from operators to regulators. The panel will touch on what the launch of regulated iGaming and mobile sports betting taught the industry following the much-anticipated rollout of Ontario's industry in 2022.
iGaming Ontario Executive Director Martha Otton and Alcohol and Gaming Commission of Ontario Chief Executive Officer Tom Mungham will both feature on the panel. The panellists will discuss how provinces can benefit from the litmus test and market launch in Ontario to expand iGaming and mobile betting across the country in a sustained and responsible way.
Rasmus Sojmark, CEO and Founder of SBC was very happy to announce the "Leaders" conference track and said:
"There's a lot to learn in Canada, especially since Ontario became the first province in Canada to regulate online gambling, legalizing what was previously a grey market. Ontario's regulation of online gambling has set the stage for the Canadian gaming industry's growth and has already provided valuable insights that could be applicable to other provinces and territories in Canada."
The closing keynote fireside chat will be attended by Mohegan Gaming & Entertainment COE Ray Pineault and Hard Rock International EVP & Chief Legal Officer Ilkim Hincer. The pair will discuss a number of topics, including but not limited to iGaming, provincial lotteries, land-based gaming, and how these mostly retail businesses can leverage their long-standing expertise and experience in the gambling industry and make a beneficial transition to digital operations.
Image credit: SBC Events