Hi everyone!
The Christmas time is getting closer so it's definitely the right moment to start another competition that everyone can join for free! Even though this period can be stressful for some of you and buying presents for everyone isn't easy, we'd like to point out that Christmas should be about happiness and chilling atmosphere.
The question is:
Can you remember a Christmas present that made you happy the most?
You need to tell us!
The prize
We play for 3x $100 Amazon voucher (or equivalent in a currency that you prefer)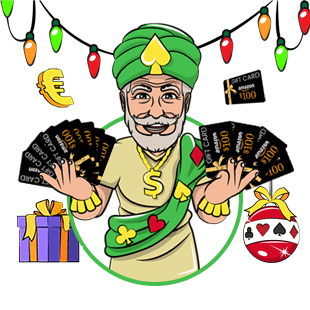 How to win?
Everyone has the same chance to get 1 ticket into the final raffle. You get a ticket when you answer the question: What's the best Christmas present you've ever received? Can you even explain why? Let us know!
How are we going to choose the winner?
Since there's no right or wrong answer, one of the answers below will be randomly chosen on 10.1. 2022.
Good luck and enjoy the last month of this year!
40